Veneers – Cary, NC
A Versatile Solution For Repairing Cosmetic Flaws
Are you unhappy with the overall appearance of your grin because you have several cosmetic dental flaws? Instead of getting multiple treatments, Dr. Singh offers a versatile and convenient procedure that can take care of all of your concerns at once, called porcelain veneers. These customized porcelain shells help restore the appearance of chips, cracks, slight misalignment, and severe stains. That way, you can feel more confident about letting your smile show. For questions or to learn how you can transform your grin, contact our office to schedule a consultation today!
Why Choose Cary Dental Rejuvenation For Veneers?
Experienced Cosmetic Dentist
Customized Dental Treatments
A Focus On Patient Comfort
The Veneer Procedure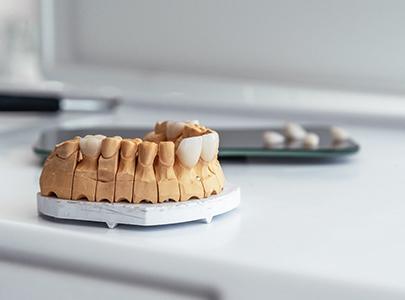 The first step towards remodeling your smile with porcelain veneers is to schedule a consultation with Dr. Singh. He will examine your mouth and discuss what cosmetic imperfections you'd like to conceal with the veneers. During your visit, he'll also create a customized treatment plan so you know exactly what to expect during the procedure.
With all of the information Dr. Singh provides you with, you'll be able to determine whether porcelain veneers in Cary are the best cosmetic treatment for you. Once you do, he will begin preparing your teeth by removing a small amount of enamel from them to accommodate the thickness of the shells. Using our digital impression system, our team will capture images of measurements of each of the teeth that you'd like to repair to send off to our dental laboratory.
As soon as your permanent veneers arrive, we'll remove your temporary ones and cement them into place over your natural teeth. After a quick polish, your smile transformation will be complete, and you'll feel free to let your grin show!
The Benefits of Dental Veneers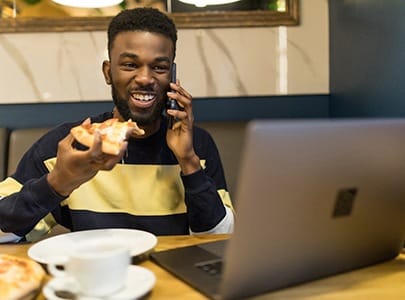 Dental porcelain, which are what your veneers will be made from, is an incredibly durable material that mimics the natural appearance of enamel by reflecting light. When the veneers are secured to the visible surface of your damaged teeth, your smile will be completely transformed, and you'll be able to enjoy a variety of benefits, including:
Durable restorations that can last over 20 years with the proper care.
Because dental porcelain is non-porous, your veneers won't become stained by foods and drinks as easily. This allows them to continue looking like new for longer.
This cosmetic procedure only requires two to three appointments to fix several types of cosmetic imperfections.
How Can You Get The Most Out Of Your Veneers?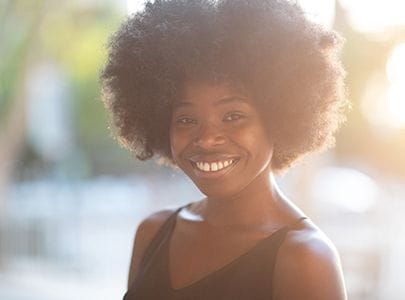 To get the most out of your porcelain veneers, it'll be important to keep your underlying natural teeth healthy. By following these basic care tips, you can extend the lifespan of your veneers, making them last for 15 years or longer:
Wear oral protection if you play sports or grind your teeth.
Avoid chewy, sticky, and hard foods that could damage your veneers.
Don't use your teeth as a substitute to scissors.
Break bad oral habits like chewing ice and using tobacco products.
Keep up with your dental hygiene routine.
Visit Dr. Singh for your semi-annual checkups and cleanings.
By following these tips, you can make sure that you get the most out of your beautiful new smile. If you have any additional questions or concerns after your procedure, don't hesitate to contact our office and ask our staff.
Understanding the Cost of Veneers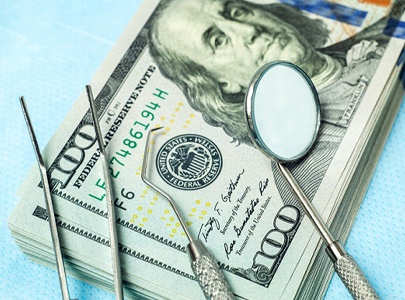 Dental veneers are a versatile solution for repairing cosmetic flaws. While they do tend to be more expensive than other cosmetic dental treatments, you certainly get what you pay for! Quality is important when it comes to improving your smile, so veneers are certainly worth the investment in many cases. However, are they the right choice for you? Read on as we explore if the cost of veneers in Cary is the best option to meet your specific smile goals.
Cost VS Cosmetic Dentistry: What's Right for Me?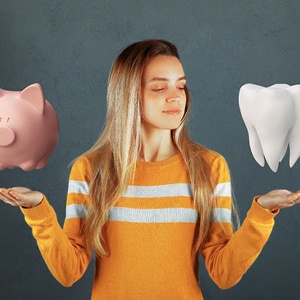 Thanks to modern dental technology and materials, there are a variety of cosmetic services to choose from! Each offers their own unique benefits, uses, and price points. Let's take a closer look at some of your options for a prettier smile and their relative costs.
Teeth Whitening – One of the easiest, fastest, and most cost-effective ways to dramatically improve the appearance of your teeth is teeth whitening. However, whitening is only a good option if you're solely looking to change the color of your teeth, not their size or shape.
Dental Bonding – Applying tooth-colored composite resin to the teeth via dental bonding is the least expensive way to address stains, chips, cracks, and gaps in your smile. Keep in mind that dental bonding can only be used for minor cosmetic flaws and will need to be redone every few years.
Invisalign – Clear braces like Invisalign are one of the best ways to dramatically boost the appearance of your smile. Unfortunately, they are also one of the most expensive and are only used to change the position of teeth, not their color or shape.
Metal-Free Restorations – Tooth-colored fillings and crowns are ideal for improving the appearance and function of damaged teeth, but they are typically more invasive and expensive.
Veneers – Porcelain veneers may not be the cheapest cosmetic dental treatment, but they may offer the best value depending on the issues you're looking to treat. For example, they can address more problems than Invisalign and teeth whitening, are longer lasting than dental bonding, and are less expensive and less invasive than metal-free restorations.
How to Make Veneers Affordable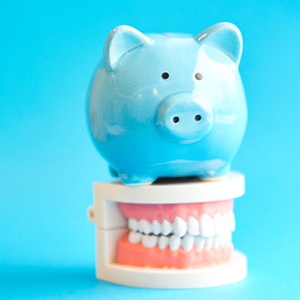 Like most other cosmetic dental treatments, veneers are typically not covered under dental insurance. However, at Cary Dental Rejuvenation, we believe everyone deserves to have a beautiful smile! That's why we are proud to offer several options to help make veneers more affordable, such as:
Complimentary Smile Makeover Consultation – To start, you can visit us for a FREE, no-obligation consultation to learn more about veneers and if they're right for you. We even offer digital imaging for virtual smile design so you can get a preview of your results before starting treatment so you can feel confident in your choice.
Smile Savings Program – Our in-house saving program can help you save on all sorts of dental care, including cosmetic treatments like veneers, without the hassle of filing claims, staying within annual maximums, and dealing with other headaches of typical dental insurance.
Flexible Dental Financing – If you're interested in paying for the cost of your treatment over the course of several months, we accept low- to no-interest payment plans via CareCredit, Lending Club, and Lending Point.
Getting the smile of your dreams may be less expensive than you think! Give us a call today to schedule your consultation and discover how affordable dental veneers in Cary can be!
Veneers FAQs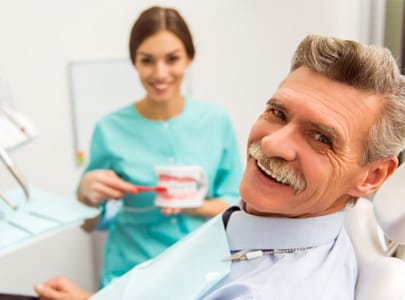 If you're not in love with your smile, veneers in Lewisville can transform your teeth. Attaching the thin shells to their front surfaces can cover a variety of imperfections using just one treatment. Although you're excited to revamp your smile, it's normal to have a few concerns before you're ready to commit to the procedure. Don't worry, our office will take the time to address them during your initial consultation. While you wait for your visit, here are the answers to a few of the most common questions Dr. Capehart is asked about porcelain veneers.
How many veneers will I need?
A veneer can be bonded to a single tooth; however, most cosmetic dentists will recommend attaching them to the front 2, 4, or 8 teeth. This creates a more seamless look for overall improved aesthetics.
Will I need gum recontouring?
It's not uncommon for a cosmetic dentist in Lewisville to recommend gum recontouring along with veneers, especially if you have excess tissue covering the surfaces of your teeth. The procedure can be used to reveal more of a tooth's surface while also creating a more attractive gum line to ensure the teeth look proportionate.
Will I first need orthodontic treatment?
Often, veneers can be used as an alternative to orthodontics to close small gaps or cover minor alignment issues. Unfortunately, if your bite and alignment concerns are extensive, you'll need to undergo orthodontic care first. Nowadays, there are many discreet solutions to straighten your teeth without brackets and wires, like Invisalign.
Can my veneers discolor?
Veneers are often made of porcelain, which is a stain-resistant material; however, there are certain factors that can cause them to look discolored, like scratches on their surface. Food particles and plaque can be trapped in the small abrasions, causing your veneers to lose their luster. You can prevent scratches by using nonabrasive dental products, like a soft-bristled toothbrush.
Although your veneers can discolor, your underlying teeth are still susceptible to stains. It's best to avoid anything that can darken your natural teeth, like smoking or coffee. With the right oral hygiene habits and care, your new smile can stay bright.
How long can veneers last?
Thanks to the use of porcelain, veneers are thinner than ever, but they are still durable. In fact, it's not uncommon for veneers to last for a decade or longer with the right aftercare. You can protect your investment by keeping a few tips in mind:
Use nonabrasive dental products to brush your teeth at least twice a day for 2-minutes each session.
Use a high-quality dental floss to clean in between each tooth.
Wear an athletic mouthguard if you play sports.
Don't use your teeth as tools to open bottles or packages.
Don't chew on inedible objects, like your fingernails.
Don't bite or chew overly hard foods, like ice.
Visit your dentist at least twice a year for a cleaning and checkup.
If a veneer becomes damaged or falls off, we can easily replace it to restore your beautiful smile.