CEREC® One-Visit Dental Restorations – Cary, NC
A Faster Way to Repair Your Smile
Crowns are often the restoration of choice for repairing chipped, cracked, or otherwise damaged teeth. While it traditionally takes two separate appointments to place a crown, our team at Cary Dental Rejuvenation wants you to be able to enjoy a fully restored grin as quickly as possible. That's why Dr. Singh uses the CEREC system to complete crowns in a single day! Contact our office if you'd like to learn more about the benefits of CEREC.
Why Choose Cary Dental Rejuvenation for CEREC® One-Visit Dental Restorations?
Crowns Made from Lifelike, Long-Lasting Material
Caring Dentist with Years of Advanced Training
Team That Treats You as an Individual
What is CEREC?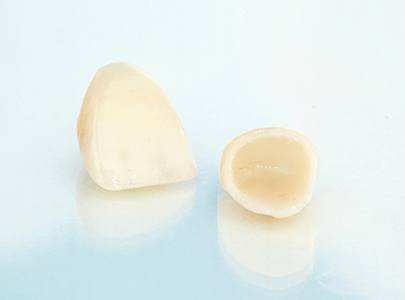 CEREC is actually an acronym that stands for "Chairside Economical Restoration of Esthetic Ceramics." The system uses computer-aided design (CAD) and computer-aided manufacturing (CAM) to create personalized dental crowns that look natural and fit comfortably on the teeth. One of the key advantages of CEREC is that it lets us make crowns in-house; that means you won't need to wait weeks for your final restoration to arrive from a separate dental laboratory.
How Does CEREC Work?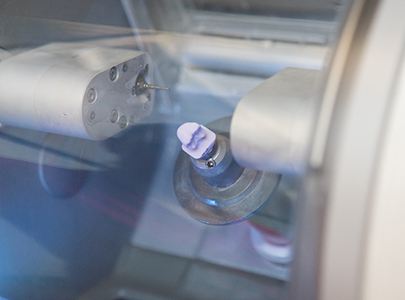 Just like with traditional crowns, the first step is to prepare the tooth that will receive the restoration. In addition to removing any decay, we'll also need to file away small amounts of enamel so that the crown fits properly.
Next, we'll take a digital impression of your teeth, which will be sent to a computer. After any necessary adjustments are made, an in-house milling machine will use the information taken from the impression to create a beautiful crown that will blend in with the rest of your smile.
Once the restoration is ready, we'll carefully cement it onto your tooth, making whatever changes are needed so that it matches the rest of your teeth.
What are the Benefits of CEREC Crowns?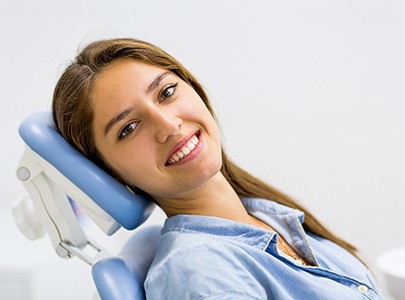 We're proud to offer CEREC as a fast, effective alternative to traditional restorative treatments. There are many advantages to choosing CEREC to repair your smile, such as the following:
Having crowns placed in a single appointment can save you a lot of time and inconvenience.
There's no need to wear a temporary crown since the permanent one will be placed shortly after the tooth is prepared.
Digital impressions allow for greater precision and accuracy when designing your crown.
Despite being made in one day, CEREC crowns are just as durable and fully functional as traditional crowns.
CEREC crowns are made using tooth-colored materials that can be shaded to blend in with the rest of your smile.
Getting a crown in one day helps cut down on appointment costs.