Dental Bridges – Cary, NC
Bridge the Gap,
Restore Your Smile
Currently, it's estimated that more than 140 million Americans are struggling with tooth loss. If you're one of them, then you know all too well that even one missing tooth can make it difficult to eat, smile, and even speak. Luckily, there is a solution that is lifelike, durable, and effective: dental bridges in Cary. This tooth-replacement solution literally bridges the gap, restoring your smile in the process. If you want to learn more, read on or get in touch with our team!
Why Choose Cary Dental Rejuvenation for Dental Bridges?
Trained, Caring, and Beloved Dentist
Custom and Durable Tooth-Replacement Solution
Your Comfort Is Our Priority
What Is a Dental Bridge?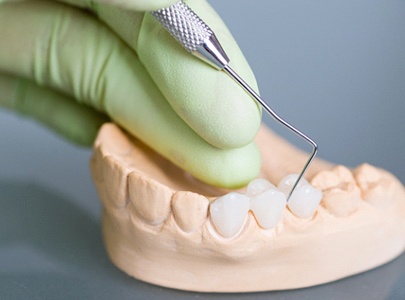 As the name suggests, a dental bridge is designed to literally bridge the gap that arose from tooth loss. While it is often used to replace one missing tooth, this tooth-replacement option can also replace several missing teeth in a single row. To do this, dental crowns are attached to the teeth adjacent to the gap. This gives the prosthetic tooth or teeth a solid anchor, effectively restoring your smile and bite.
The Types of Dental Bridges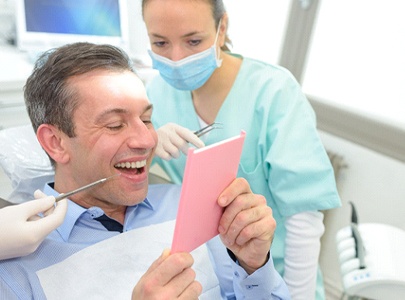 "Dental bridges" is an all-encompassing term that many patients use. There are, however, two different types. Depending on your dental needs, our Cary dentist, Dr. Singh, will recommend one of the following:
Traditional Dental Bridge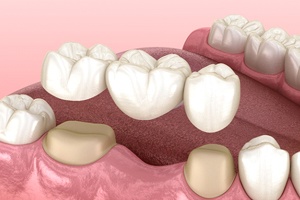 One of the options to replace one or more single teeth in a row is a traditional dental bridge. This is when the prosthetic tooth or teeth are anchored in place with dental crowns. Although this is a more straightforward approach, it does require your teeth surrounding the gap to be altered.
Implant Bridge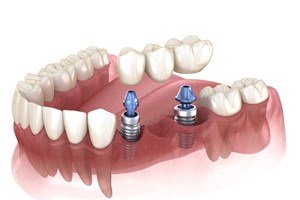 An implant bridge, on the other hand, secures the bridge with dental implants, not crowns. In this case, implants are inserted into the jawbone on either side of the gap, providing unmatched stability and comfort. Plus, no alterations to your existing teeth are required!
The Benefits of Getting a Dental Bridge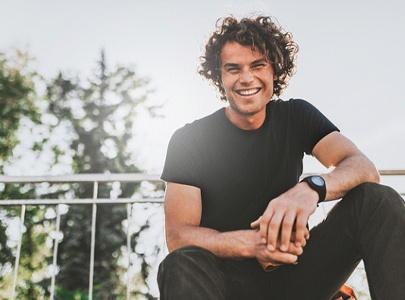 Still unsure if a dental bridge is right for you? Here are some noteworthy benefits to consider:
Dental bridges maintain the alignment of your teeth.
Dental bridges improve your oral health.
Dental bridges are easy to maintain.
Dental bridges can last for 15+ years.
Dental bridges are custom-made, ensuring they look and feel great.
If you want to learn more about dental bridges in Cary, don't hesitate to reach out to our team! We'd love to help you find the tooth-replacement solution that restores your smile, your bite, and, of course, your overall quality of life.