Invisalign – Cary, NC
Discreet & Customized Orthodontic Treatment
When you catch a glimpse of your smile in the mirror, do you automatically focus on your crooked or misaligned teeth? The last thing you want to endure is over a year with uncomfortable metal brackets and wires in your mouth. Fortunately, Dr. Singh offers the latest discreet orthodontic treatment, called Invisalign. These are custom-crafted clear trays that are designed to incrementally shift crowded and shifted teeth into their ideal positions. Thanks to this treatment, you'll be able to improve your oral health and improve your smile-confidence in a shorter average time than traditional metal braces. To learn more, be sure to contact our office to schedule a complimentary Invisalign consultation with Dr. Singh!
Why Choose Cary Dental Rejuvenation For Invisalign?
Experienced Dentist
Individualized Orthodontic Treatment
Caring Dental Staff
How Does Invisalign Work?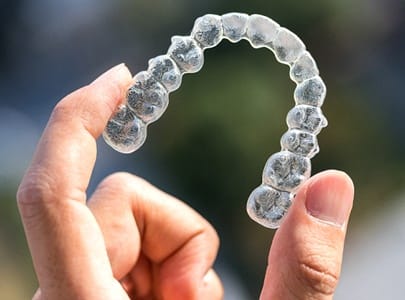 The first step of getting Invisalign in Cary is an initial consultation with Dr. Singh. During this appointment, he will examine your mouth and oral structure and determine whether the treatment is right for you. Using our advanced digital impression system, Dr. Singh will take measurements and images of your mouth to make a model that will be used to craft your customized aligners. Once your trays arrive, you'll need to wear them for at least 22 hours each day to stay on track with your treatment timeline. Each pair of aligners will gradually shift your teeth until your entire arch is completely aligned.
Over the course of the process, you'll need to visit our office every six to eight weeks for a quick progress check and to pick up your next pairs of trays. These appointments typically only last between 15 and 30 minutes, so most patients are easily able to fit them into their lunch break.
As you reach the end of your treatment, we'll discuss different retainer options with you to keep your teeth from shifting back into their original positions and undoing all of the progress you've made.
The Benefits of Invisalign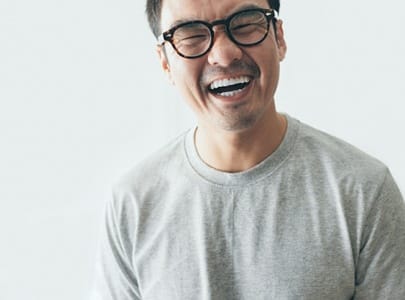 Invisalign treatment is so popular among patients because it offers a variety of unique benefits that traditional braces aren't able to. Some of these include:
Less average treatment timeline than traditional braces.
Clear aligners are more comfortable and don't irritate your gums and oral tissues like braces.
Zero dietary restrictions, just be sure to remove your trays when you eat.
Shorter routine checkups, which means you'll spend less time in the dental chair.
What Problems Can Invisalign Address?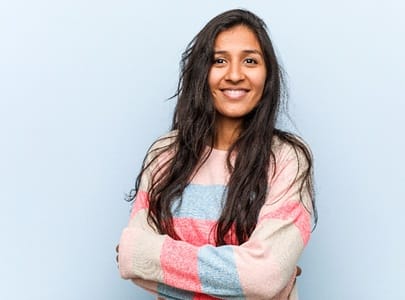 Invisalign treatment can solve a variety of moderate to severe orthodontic problems. Dr. Singh typically recommends this solution to patients who are suffering from the following issues:
Overbite
Underbite
Crossbite
Crowding
Misalignment
Gaps between teeth
Contact Us Today For Your Complimentary Invisalign Consultation!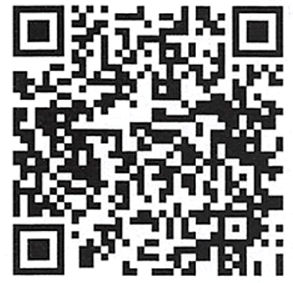 If you've been waiting for the perfect treatment to straighten your smile, schedule a complimentary consultation with Dr. Singh today to learn all the benefits Invisalign has to offer you. You can also get an idea of what your smile will look like after Invisalign treatment by scanning the QR code below. All you have to do is open your camera on your phone, point it at the code, and then you can see your treated smile!