Invisalign – Cary, NC
Discreet & Customized Orthodontic Treatment
When you catch a glimpse of your smile in the mirror, do you automatically focus on your crooked or misaligned teeth? The last thing you want to endure is over a year with uncomfortable metal brackets and wires in your mouth. Fortunately, Dr. Singh offers the latest discreet orthodontic treatment, called Invisalign. These are custom-crafted clear trays that are designed to incrementally shift crowded and shifted teeth into their ideal positions. Thanks to this treatment, you'll be able to improve your oral health and improve your smile-confidence in a shorter average time than traditional metal braces. To learn more, be sure to contact our office to schedule a complimentary Invisalign consultation with Dr. Singh!
Why Choose Cary Dental Rejuvenation For Invisalign?
Experienced Dentist
Individualized Orthodontic Treatment
Caring Dental Staff
How Does Invisalign Work?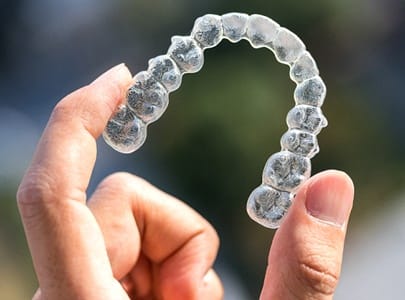 The first step of getting Invisalign in Cary is an initial consultation with Dr. Singh. During this appointment, he will examine your mouth and oral structure and determine whether the treatment is right for you. Using our advanced digital impression system, Dr. Singh will take measurements and images of your mouth to make a model that will be used to craft your customized aligners. Once your trays arrive, you'll need to wear them for at least 22 hours each day to stay on track with your treatment timeline. Each pair of aligners will gradually shift your teeth until your entire arch is completely aligned.
Over the course of the process, you'll need to visit our office every six to eight weeks for a quick progress check and to pick up your next pairs of trays. These appointments typically only last between 15 and 30 minutes, so most patients are easily able to fit them into their lunch break.
As you reach the end of your treatment, we'll discuss different retainer options with you to keep your teeth from shifting back into their original positions and undoing all of the progress you've made.
The Benefits of Invisalign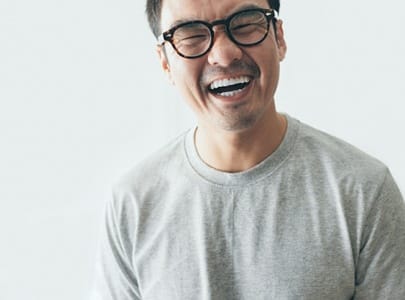 Invisalign treatment is so popular among patients because it offers a variety of unique benefits that traditional braces aren't able to. Some of these include:
Less average treatment timeline than traditional braces.
Clear aligners are more comfortable and don't irritate your gums and oral tissues like braces.
Zero dietary restrictions, just be sure to remove your trays when you eat.
Shorter routine checkups, which means you'll spend less time in the dental chair.
What Problems Can Invisalign Address?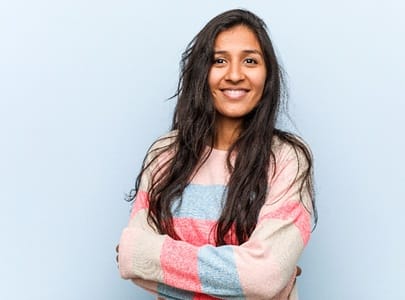 Invisalign treatment can solve a variety of moderate to severe orthodontic problems. Dr. Singh typically recommends this solution to patients who are suffering from the following issues:
Overbite
Underbite
Crossbite
Crowding
Misalignment
Gaps between teeth
Understanding the Cost of Invisalign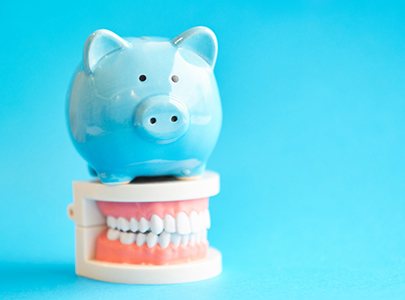 Invisalign is a discreet and customized orthodontic treatment, which means every patient's journey towards a straighter smile will be slightly different. The price of Invisalign in Cary will depend on your unique needs and goals, as well as several other important factors. When you come in for your complimentary Invisalign consultation, we'll evaluate your smile and give you a personalized estimate regarding the length and cost of your treatment. Alongside accepting dental insurance, we offer our in-house dental savings plan and financing options through CareCredit, Lending Club, and Lending Point. You could pay as little as $79 per month for Invisalign clear braces with your credit approval!
Factors that Affect the Cost of Invisalign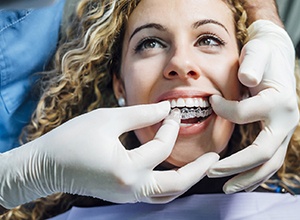 No two smiles are exactly the same. There are several unique factors that will influence the final cost of your Invisalign treatment, including:
Case Complexity: As you may have suspected, the more severe your orthodontic issue, the more your treatment will cost. For instance, closing one or two small spaces between the teeth will be less expensive than fixing an entire arch of crowded teeth.
Treatment Length: You'll go through a series of aligners to straighten your smile. A longer treatment will require more aligners, which will increase the final cost.
Your Compliance: You will be responsible for keeping your treatment on track by wearing your aligners for 20-22 hours every day and caring for them properly. If you don't, you could potentially increase both the length and price of your treatment.
Invisalign VS Smile Direct Club™: Which Costs More?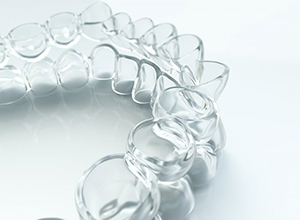 If you're looking for a quick and easy way to straighten your smile, there's no better or safer option than Invisalign. However, there are mail-in aligners like Smile Direct Club™ that claim to offer even faster and more convenient treatment. While tempting, these DIY orthodontics could easily cost you more time and money, not to mention cause permanent damage for your smile!
Mail-in aligners have little to no oversight from a professional, which makes it all too easy for something to go wrong. From incorrect dental impressions, aligners that don't quite fit, to missed oral health issues like cavities or gum disease, one little problem could cause a lot of complications for your teeth that need to be fixed by a professional later anyways. Meanwhile, when you visit Carey Dental Rejuvenation, Dr. Singh will be with you every step of the way to answer your questions and ensure your treatment goes exactly according to plan. If you want to feel confident in the success of your treatment, the price of visiting us for Invisalign is well-worth it!
Does Dental Insurance Cover Invisalign?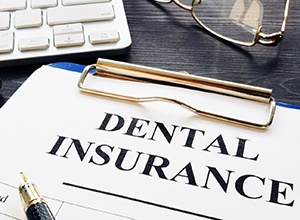 Only some dental insurance policies cover orthodontic treatment, and even among those who do, not all cover Invisalign specifically. We'll be happy to review the details of your insurance plan with you to find out if any coverage is offered. Our team has years of experience navigating insurance claims and helping our patients maximize their insurance benefits to reach the lowest out-of-pocket expenses.
Options for Making Invisalign Affordable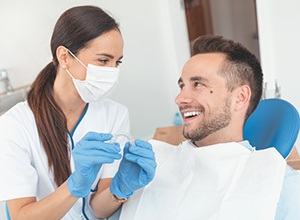 Insurance isn't your only option for making Invisalign affordable. For uninsured patients or patients who aren't satisfied with their coverage, we're also pleased to offer:
Our In-Office Smile Savings Program: For a flat annual fee, you can skip the hassle and headache of dental insurance and enjoy benefits like 2 cleanings a year, 50% off fluoride, and 15% off other dental services, including Invisalign.
Numerous Flexible Financing Options: Flexible financing options through CareCredit, Lending Tree, and Lending Point can help break up the cost of Invisalign into smaller, more easily managed chunks that fit into your monthly budget.
Special Offers for Invisalign: Alongside your FREE Invisalign consultation, qualifying patients can pay as low as $79 a month for their treatment! Plus, with the help of our digital imaging virtual smile design technology, you can get a preview of your results before you decide to begin treatment.
Invisalign FAQs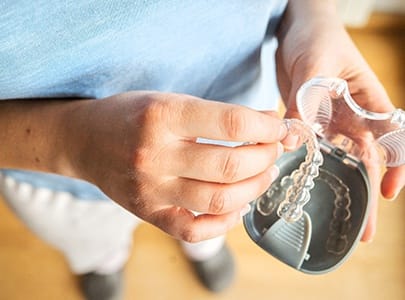 Are you ready to discreetly leave crooked, crowded, or gapped teeth in the past? Dr. Singh would love to help you achieve your dream smile with Invisalign in Cary! If you have specific questions you'd like answered before starting treatment, don't hesitate to schedule your initial consultation so our fantastic staff can help. However, if you'd like to do a bit more research before reaching out to us, then keep reading for the answers to a few frequently asked questions.
Is Invisalign Treatment Painful?
Since Invisalign doesn't require metal brackets and pesky wires to guide your teeth into the perfect position, many patients find that they are virtually pain-free. In fact, the trays are custom-made, which prevents them from incessantly rubbing against your gums and cheeks. With that being said, it is natural to feel some discomfort in the hours or days following each new phase of treatment. Don't worry, that just means the aligners are doing their job!
How Long Does Invisalign Treatment Take?
Thanks to Invisalign's clear aligners, patients can fix crowded, gapped, or crooked teeth quicker than ever before. In fact, the average treatment is only 12 months! That being said, your timeline can vary between 6 and 18 months depending on your unique dental needs. Interested in knowing exactly how long it will take to achieve your dream smile? Don't hesitate to schedule your initial consultation with Dr. Singh, our dentist in Cary, to find out.
My Invisalign Aligners Are Turning Yellow. What Can I Do About This?
To keep your aligners clean and spotless, you must be diligent about incorporating them into your oral hygiene routine. Otherwise, their once clear makeup will become yellow and stained. The best place to start is by brushing them gently with a soft-bristled toothbrush in lukewarm water. You can also soak them in an Invisalign-friendly cleaner daily, avoid stain-causing foods and beverages, like coffee, and always take them out when you eat or drink to keep them in pristine condition.
Will Invisalign Affect How I Speak?
To enunciate words properly, your tongue makes a series of distinct movements against your teeth. So, it's natural for your tongue to need some time to adjust to your Invisalign trays. However, many patients don't experience any difficulty, and those that do usually find that it only takes a couple of days at most to adjust. If you are experiencing a lisp due to your aligners, repeating difficult words over and over again can help you acclimate quicker.
What If I Accidentally Lose My Invisalign Tray?
If you accidentally misplace one of your trays, it is important to remain calm. After all, a frazzled brain won't help you locate them any faster. Simply do your best to retrace your steps, paying special attention to the small nooks and crannies they could've fallen into. Once you've confirmed that they are lost, give our office a call. From there, we can determine whether you can use a previous set of trays, move onto the next ones, or need to have a replacement one made ASAP.
Can You Get Invisalign After Braces?
It's possible! Of course, the decision is ultimately up to you and your dentist. If you want to straighten your teeth with Invisalign, but your case of malocclusion is too severe, then they may create a "hybrid treatment plan," which starts with traditional braces and ends with Invisalign. Similarly, if you had traditional braces when you were younger but your teeth moved out of their positions over the years, then they will take scans of your teeth to determine if you're a candidate for Invisalign. As always, if you want to learn more about your specific case, you're welcome to give us a call or schedule an appointment!
What if My Invisalign Broke?
How we recommend handling this situation varies slightly depending on the severity of the damage. If your aligner has a very small crack, then you may be able to continue wearing them. Just be sure to be extra careful when taking them out and putting them on. If, however, your aligner is completely broken, then you need to call us ASAP so we can determine what needs to be done. For example, if you just started that set of aligners, we may recommend wearing your previous ones until your replacement ones arrive.
Can You Eat with Invisalign?
There aren't any dietary restrictions with Invisalign since you can take them out! With that being said, it is still important to be mindful about what you eat to prevent an attachment from popping off or a cavity from developing. We recommend exercising caution when eating croutons, raw vegetables, and other crunchy foods. Naturally, we also encourage our patients to keep their intake of added sugar to a minimum.
What Happens After Invisalign?
Many patients think that their orthodontic treatment ends with Invisalign. It doesn't! Once you've worked through your entire series of trays, we need to take impressions of your teeth so a custom retainer can be made. This device serves a very important purpose: it helps keep your perfectly straight teeth in position! If you don't wear your retainer consistently, then orthodontic relapse can occur. This is the phenomenon where your teeth begin to drift out of position, and it can happen shortly after you've completed your Invisalign treatment or decades later.
How Do I Clean My Invisalign?
On a daily basis, all you need is a soft-bristled toothbrush and some clean, lukewarm water. Although some patients like using toothpaste as well, its abrasive ingredients can leave behind small scratches that can affect the look of your trays. So, keep that in mind when choosing which products to use!
When you're ready to clean your aligners (which should be done after each meal), wet them and the bristles of your toothbrush with clean water. Then, use your toothbrush to gently scrub each surface of your aligners. When you're done, rinse your trays thoroughly with clean water and place them back in your mouth.
Contact Us Today For Your Complimentary Invisalign Consultation!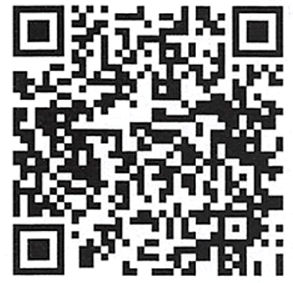 If you've been waiting for the perfect treatment to straighten your smile, schedule a complimentary consultation with Dr. Singh today to learn all the benefits Invisalign has to offer you. You can also get an idea of what your smile will look like after Invisalign treatment by scanning the QR code below. All you have to do is open your camera on your phone, point it at the code, and then you can see your treated smile!