Dental Implants – Cary, NC
Precisely Placing Stable,
Natural-Looking Teeth
Every year, about 500,000 people receive dental implants to replace their missing teeth. For many, implants are the restoration of choice because, since they replace the roots of the teeth, they offer numerous benefits that traditional bridges and dentures simply can't. If you have just lost a tooth, expect to lose teeth soon, or would like to upgrade your traditional dentures to implant-retained dentures, schedule a consultation with Dr. Singh at Cary Dental Rejuvenation today to discuss options for tooth replacement with dental implants in Cary, NC.
Why Choose Cary Dental Rejuvenation for Dental Implants?
Precision Placement Thanks to Computer Guidance
Artistically Designed Replacement
Teeth
Entire Procedure
Done at One
Location
What Is a Dental Implant?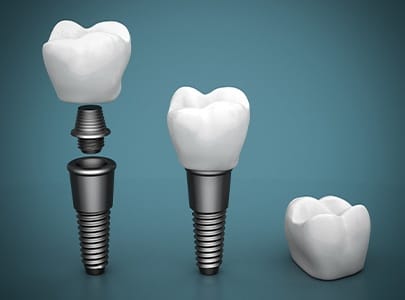 Implants are normally made out titanium (although zirconia can be used instead for patients that have metal allergies) and are surgically placed in the jaw. Once there, they bond with the surrounding bone tissue in a process called osseointegration. This way, they can serve as support for artificial teeth. Dental implants are not a new kind of treatment; they've been used for over 30 years, and most dentists will highly recommend them in cases of tooth loss.
Benefits of Dental Implants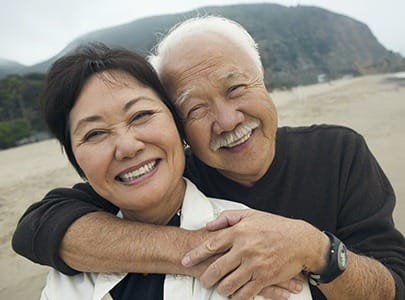 Strongest Form of Tooth Replacement: The support of titanium posts gives your replacement teeth additional strength and stability. That means they can provide chewing power that's comparable to natural teeth.
Extremely Comfortable: Implant posts are often said to feel like natural teeth because of the way they become part of your body.
No Bone Loss: When you bite down on dental implants, your jaw receives the stimulation it needs to stay healthy and avoid breaking down.
A Secure Smile: Tired of your dentures slipping? Prosthetic teeth secured to implants won't move while you're chewing or speaking.
Safe and Predictable: When handled by an experienced dentist like Dr. Singh, dental implant placement has a success rate of 95% or more.
Easy Maintenance: You'll be able to brush and floss your new teeth just like you would your natural ones.
Longevity: Most restorations need to be replaced every 5 or 15 years, but dental implant posts can last decades or (in many cases) a lifetime.
Are Dental Implants Right for Me?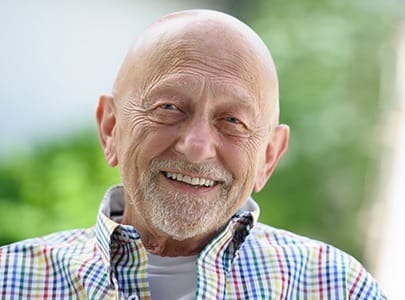 Before deciding on the kind of restoration you'll receive, Dr. Singh will need to consider the state of your oral health as well as other factors that could affect the chances of success. If it does turn out that dental implants are right for you, the procedure will differ depending on how many teeth are missing.
Missing One Tooth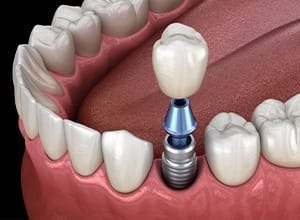 If you've only lost one tooth, you can receive a crown along with a single dental implant as a replacement. Oftentimes, the post needs to be placed in a very specific way with little to no room for error. Fortunately, at Cary Dental Rejuvenation, we can use our cone-beam scanner to perform computer-guided implant placement that gives you the best outcome.
Missing Multiple Teeth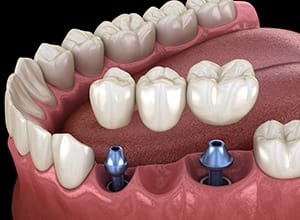 Two teeth in a row can sometimes be replaced with a single implant and a pair of connected crowns. If three or more are missing, however, you can get a dental bridge (a restoration made of two crowns that hold a false tooth between them) and a pair of implants. This lets you fill in the gaps in your grin without needing to have any previously existing tooth structure removed.
Missing All of Your Teeth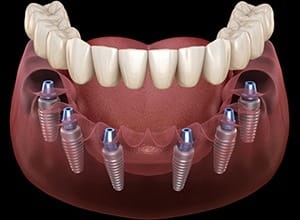 Full dentures can be supported by four to six dental implants to keep them in place. This way, you won't have to worry about diet restrictions, and your teeth will stay firmly in place whenever you eat or laugh. Each implant will be placed in a strategic area to give your dentures the best support possible.
All-On-4/Teeth-in-a-Day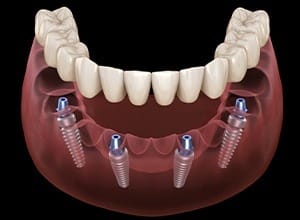 The All-on-4 procedure is a unique approach to implant dentures that will let you enjoy new teeth sooner rather than later. By placing four implants in a way that takes advantage of the densest areas of your jaw, they'll be able to bear the load of temporary dentures right away, and you could avoid the need for bone grafting procedures.
Start to Finish Convenience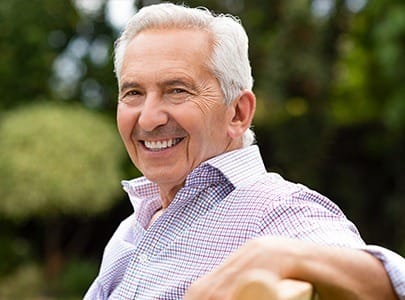 Don't want to drive across town to have your implant surgery performed by a specialist you barely know? At Cary Dental Rejuvenation, there's no need; Dr. Singh can handle every step of the implant procedure, from surgery to restoration. You can continue to enjoy our team's personalized care as well as our spa-like amenities throughout the process of getting your new teeth. And of course, the whole process is in the hands of a dentist you can already trust!
Understanding the Cost of Dental Implants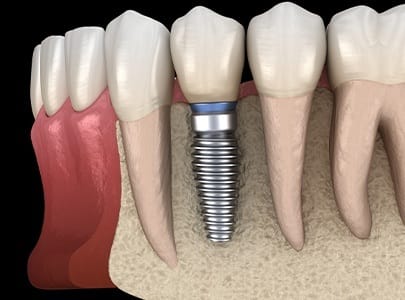 One of your first concerns when getting dental implants will most likely be the overall price of the procedure. Every patient will have a different price to consider based on the number of teeth being replaced, the kind of restoration they're getting, and the individual steps of the implant process (which might include extractions, bone grafting, or other procedures to prepare the mouth). Your initial consultation will include a reliable estimate for the ultimate price of the procedure.
Don't forget that implants are a long-term investment in a better smile that will let you continue to enjoy a high quality of life even after suffering tooth loss. Also, since you won't have to worry about paying to replace your implant posts, you could actually save money as time goes by. Furthermore, implants prevent the bone loss that can cause your other teeth to move out of position and raise your risk of gum disease and other oral health issues; that means you could also potentially avoid costly additional treatments.