Cosmetic Dentistry – Cary, NC
Designing and Creating Your
New and Improved Smile
Want to transform your smile? Cary Dental Rejuvenation offers multiple cosmetic treatments that can address any number of flaws in your mouth. A consultation with Dr. Singh will let him create a unique plan that addresses these issues and results in the dazzling grin of your dreams. Whether your teeth have become severely discolored over the years or if there's some minor damage that needs to be repaired, you can get started on correcting these issues by contacting us today for cosmetic dentistry in Cary, NC.
Why Choose Cary Dental Rejuvenation for Cosmetic Dentistry?
Digital Imaging That Gives You a Preview of Your New Smile
KöR Brand In-Practice
and At-Home
Whitening
An Expert Dentist That Uses the Best Techniques and Materials
Porcelain Veneers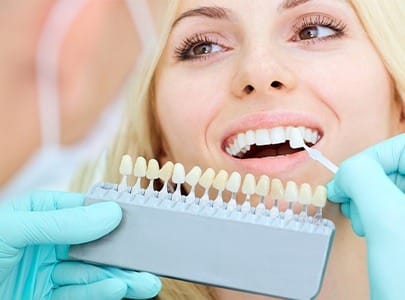 Ever wonder why so many actors and actresses have perfect smiles? In many cases, it's because their visible teeth are covered by thin sheaths of porcelain. Veneers are often ideal for making extensive corrections to your smile because they can hide minor cracks, chips, stains, misshapen teeth, and small gaps all at the same time. They can also last for a long time (up to 15 years in many cases), and they won't stain as easily as your natural teeth.
Learn More About Porcelain Veneers
Metal-Free Dental Restorations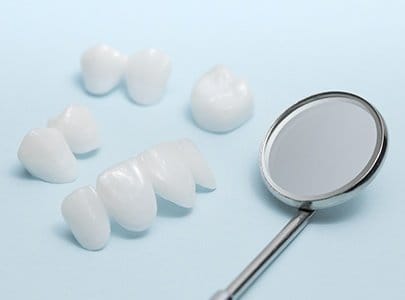 The point of placing a dental crown or another restoration is to restore the strength, size, and stability of a damaged tooth, but that doesn't mean that the appearance of your smile can't still be a priority. Dr. Singh can design ceramic crowns that are the same color as your natural teeth, letting them blend right in. You won't have to worry about other people noticing you have dental work; you can laugh and grin with complete confidence.
Dental Bonding
For certain flaws, Dr. Singh can perform a quick fix by applying composite resin to the surface of your tooth. This material is often used for dental fillings, and like ceramic it can be shaded to match the surrounding teeth. Direct bonding can be used to make all kinds of corrections (such as repairing cracks or making the teeth look longer), but unlike with veneers and crowns, the procedure can normally be completed over the course of one short visit.
In-Practice Teeth Whitening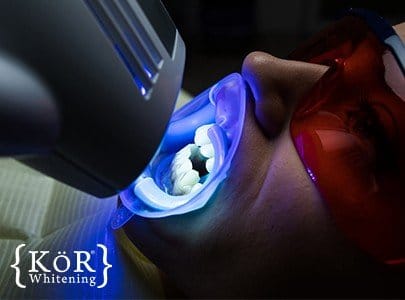 Over the years, stain molecules from dark-colored foods and beverages can become trapped under your enamel, and the most reliable way to remove them is with professional whitening. The KöR whitening system utilizes a whitening gel that's absorbed into the tooth to dissolve the stains. This treatment normally involves in-office treatments combined with a take-home kit. The result is a smile that can be up to 16 shades brighter.
Learn More About Teeth Whitening
At-Home Teeth Whitening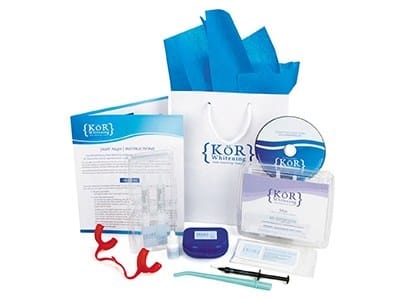 The take-home kits are typically the key to a successful KöR whitening treatment. You'll wear a customized mouthguard filled with a special whitening gel for a set amount of time each day; depending on your treatment, you might wear them while you sleep, or you can put them in your mouth for short periods during the day. It usually takes about two weeks to complete a KöR whitening treatment and the end results will speak for themselves!
Learn More About Teeth Whitening
Digital Imaging/Virtual Smile Design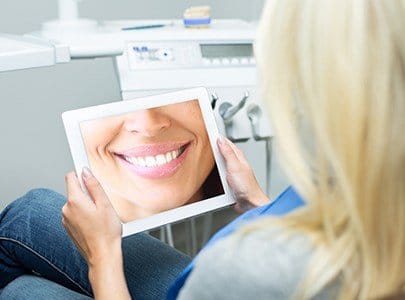 It's normal to be nervous about getting cosmetic treatment for your smile, especially if you're not sure what the results will look like. Using special software, Dr. Singh can give you a "preview" of the effect, a certain treatment will have on your teeth so that you can set realistic expectations well in advance. This approach will also let us adjust the procedure as needed in order to ensure that you end up with attractive, natural-looking results.
Smile Makeovers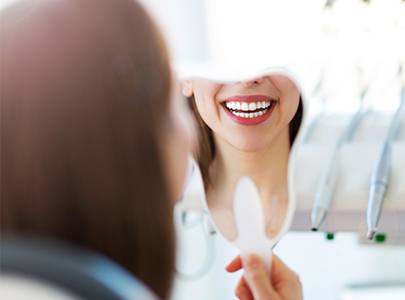 Are you thinking of giving your grin a complete overhaul? Dr. Singh can use any combination of veneers, bonding, crowns, teeth whitening, and implants to drastically improve the appearance of even the most worn down smile. Simply tell us what kind of changes you want to make, and we'll develop a plan to address those needs. No matter what's making you reluctant to show off your pearly whites, we can leave you with dazzling, healthy teeth that you can be proud of.