About Our Dental Office – Cary, NC
Top-Tier Dentistry
Tailored Just for You
By providing thorough care, matched with exceptional sevice, we strive to create a trusting environment that our patients can leave happy, healthy and most of all, confident in their dental home.
When you visit the dentist, the last thing you want is to be told that you need to go to another dental office for a particular procedure. At Cary Dental Rejuvenation, this isn't a problem. Our team is equipped and trained to handle every dental service right here in-house. From routine checkups to sleep apnea therapy to dental implants and more, we provide the total package and customize treatment to meet your unique needs.
Caring, Beloved Dentist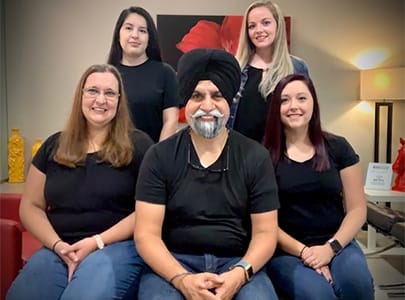 On Google, Dr. Bikram Singh is a top-rated dentist in Cary with years of advanced training and clinical experience in both simple and complex dental procedures. To his patients, however, Dr. Singh is a compassionate, down-to-earth practitioner who takes time to get to know them on a personal level at every appointment. For decades, he has served local families and individuals and has loved improving thousands of smiles. And it seems the feeling is mutual - patients love us too!
Our Patients Are Our Family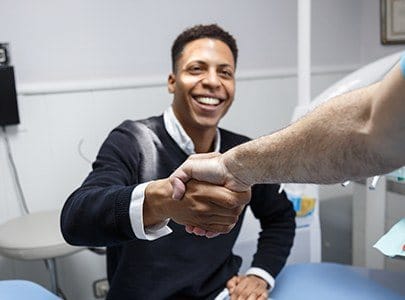 Over the years, we've built trusting relationships with our loyal patients. In fact, we've even treated multiple generations within the same family. As a result, our team regards patients as family members and gives everyone the highest quality care and attention. From the moment you check in until checkout, you're sure to have more reasons to smile with confidence. So whether you have an insurance question, you need to schedule an appointment, or you're having your teeth cleaned, we're here to help.
Your Comfort Is Our Priority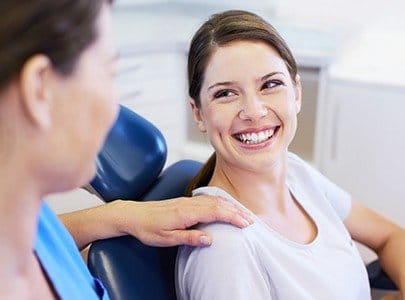 We understand that dental visits may not be your favorite thing to do; however, we believe that the experience doesn't have to be something you fear or dread. Our team makes every effort to ensure your comfort at each step of the process. With our modern, relaxing atmosphere, our advanced technology, and our friendly team, you can feel right at home with us, no matter what procedure you're undergoing. If there's any way we can make your visit more comfortable, just let us know!