Periodontal Therapy – Cary, NC
Keeping Your Gums
Free of Infection
While many don't realize it, nearly half of American adults have a severe form of gum disease. This condition starts relatively mild, but eventually, it can destroy the tissue that keeps your teeth attached to your jaw, leading to tooth loss. When an infection in your gums has become too advanced to treat with a simple cleaning, you can count on Dr. Singh to provide you with effective periodontal therapy in Cary, NC that could save your smile. Contact us today if you think your gums need special attention.
Why Choose Cary Dental Rejuvenation for Periodontal Therapy?
Soft Tissue Lasers Used for a More Comfortable Treatment
Thorough Deep Cleaning Above and Below Gum Line
A Caring,
Appreciative
Dentist
Scaling & Root Planing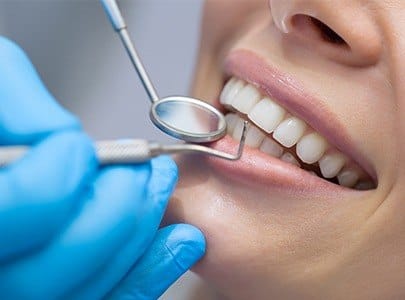 The deep cleaning procedure typically used to treat gum disease is divided into two major phases: scaling and root planing. Scaling is the process of cleaning bacteria, plaque, tartar, and general debris off the surface of your teeth as well as around and below the gum line. Once that's done, we'll perform a root planing to smooth out the roots of your teeth, helping them reattach to the gums and stopping the disease's progression.
Antibiotic Therapy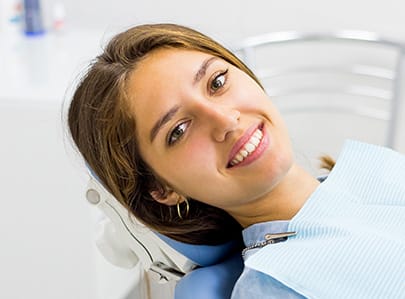 Even after a deep cleaning, there might still be some bacteria in your mouth that could contribute to an infection in your gums. That's why we'll often make antibiotics a part of your periodontal therapy. At Cary Dental Rejuvenation, we'll locally apply a medication called ARESTIN® to any pockets that have formed in your gums as a result of gum disease. This way, it can help get rid of bacteria and encourage the mouth to heal at a faster rate.