Tooth Extractions – Cary, NC
Comfortable and Safe
Tooth Removal
Removing your natural teeth is never Dr. Singh's first choice. However, there are times where an extraction is necessary, and when it is, we'll do everything we can to keep you as calm and relaxed as possible throughout the procedure. We can also help you explore replacement options such as dental implants so that you won't have to go without a complete, dazzling, and fully functional smile. If you think tooth extractions in Cary, NC might be in your future, call Cary Dental Rejuvenation to make sure it goes as smoothly as possible.
Why Choose Cary Dental Rejuvenation for Tooth Extractions?
Caring, Spa-Like Dental Office Environment
Dental Implants and Other Replacements Available
A Dentist with Decades of Experience
How Tooth Extraction Works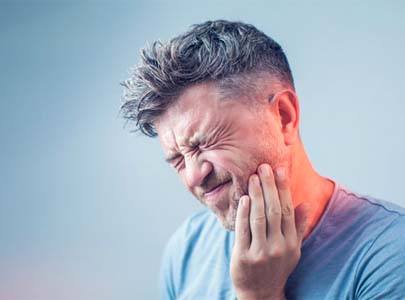 The extraction procedure is different depending on whether the tooth in question has fully erupted. If it has, the process is rather straightforward; we loosen it with a device called an elevator before gently rocking it back and forth with forceps until it comes out. If the tooth is trapped under the gums, we'll need to perform surgery to remove it. This involves making an incision in the gums and removing some bone tissues. In some cases, we might also need to break the tooth into pieces to safely remove it.