Tooth Extractions – Cary, NC
Comfortable & Safe Removal of Problem Teeth
Removing a natural tooth is almost never a dentist's first choice. However, Dr. Singh recognizes that there are times when a tooth extraction is the healthiest option for your smile as a whole. If that's the case for you, our team at Cary Dental Rejuvenation will do our utmost to keep you calm and relaxed every step of the way. We even offer several tooth replacements, including dental implants , in-house so that you won't have to go without a complete, dazzling, and fully functional smile. Contact us today to learn more about how tooth extractions in Cary, NC can potentially relieve your pain and give you the healthier smile you deserve!
Why Choose Cary Dental Rejuvenation for Tooth Extractions?
Same-Day Emergency Dental Appointments for Patients in Pain
Relaxing, Spa-Like Dental Office Environment
Caring Dentist with 20+ Years of Experience
Why a Tooth Extraction Might Be Necessary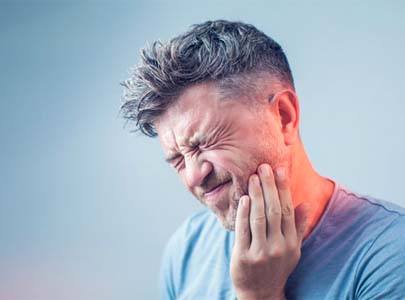 Dr. Singh rarely recommends tooth extractions as anything other than a last resort. If there's a chance that we could save the tooth with another treatment like a dental crown or root canal therapy, we'll typically try one of those options first. However, certain circumstances often indicate that a tooth extraction is the ideal choice for your overall smile's health. These include:
Extensive decay or damage that cannot be repaired with any other treatment
Serious infection that could spread to the surrounding teeth or jawbone
A baby tooth is unable to fall out on its own
Gum disease has advanced to the point where the jawbone has begun to deteriorate
More room needs to be created in the mouth for orthodontic treatment or denture placement
A tooth has become impacted (unable to erupt because it's stuck under the gums or other teeth)
The Process of Removing a Tooth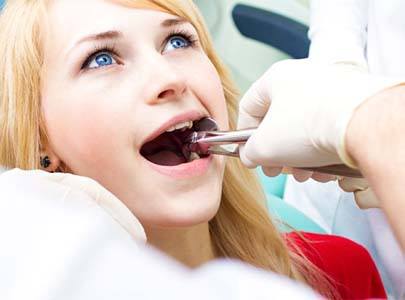 The tooth extraction process differs depending on whether the tooth in question has fully emerged from the gumline. If it has, the process is rather straightforward – we loosen it with a device called an elevator before gently rocking it back and forth with forceps until it comes out. If the tooth is trapped under the gums, we'll need to perform a minor type of oral surgery to remove it. This involves making an incision in the gums in order to access more of the tooth. In some cases, we might also need to break the tooth into pieces and remove it one piece at a time.
Rest assured that no matter which type of tooth extraction you're undergoing, Dr. Singh will do everything he can to ensure your comfort the entire time. As a caring dentist in Cary, his top priority is always making sure his patients feel safe and comfortable.
Tooth Extraction Aftercare Tips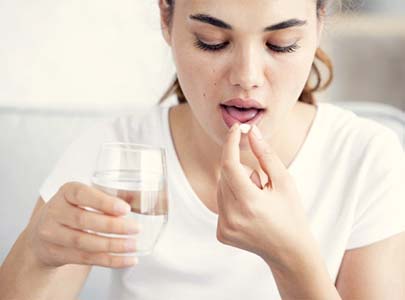 To encourage a smooth and quick recovery, we'll provide you with a set of personalized post-op instructions for you to follow after your tooth extraction. Some of these guidelines may include:
Take any prescribed pain medication as directed. To minimize discomfort, we often suggest taking the first dose before the initial numbness from the procedure wears off.
Apply a cold compress to your cheek to cub swelling and pain.
Brush and floss carefully around the extraction site to keep it clean.
Rinse with a saltwater solution a few times a day, ideally after eating.
Do NOT spit forcefully, use a straw, or smoke. This could cause dry socket, a painful condition that delays the healing process.
Drink plenty of water and take a couple of days to rest.
Avoid foods that are particularly hot, spicy, crunchy, or hard for the next few days.
Understanding the Cost of Tooth Extractions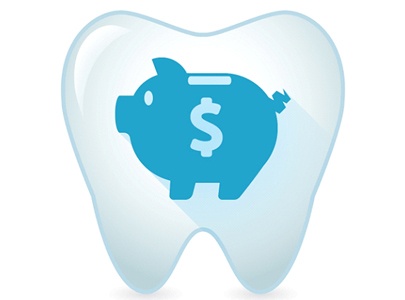 You only get one set of natural teeth as an adult, so it's very important to take proper care of them. Even so, there are instances where someone diligent about oral hygiene will still require a tooth extraction in the interest of their oral health. If your emergency dentist in Cary said having one removed is necessary, it's not unusual that your first thought might be to wonder about how much it is going to cost. It's not easy to provide an umbrella answer since it comes down to the specifics of your particular case. To gain a better understanding of what goes into the expense, keep reading or contact our office!
Factors That Can Affect Tooth Extraction Cost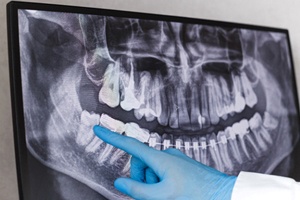 No two cases are exactly the same which is why it's not feasible to provide you with an accurate cost estimate until we conduct an exam. At your initial appointment, our team at Cary Dental Rejuvenation will evaluate your situation to pinpoint what's necessary for your tooth extraction. Multiple factors can influence the overall price of your procedure including:
Complexity – The type of procedure you'll need can also affect the overall price. For example, an impacted or erupted tooth extraction will cost more than a simple extraction because the treatment is more invasive.
Location – The location of the tooth that's being pulled can influence the total cost of your extraction.
Anesthesia – Some patients will feel comfortable with just local anesthetic, while others may request dental sedation.
Does Dental Insurance Cover Tooth Extractions?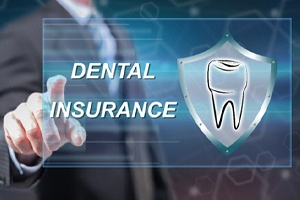 Fortunately, most dental insurance plans will partially cover the cost of tooth extraction in Cary after the deductible has been met. However, it's worth noting there might be certain limits in place. For example, only a particular number of teeth may be covered, or perhaps there's a waiting period before coverage kicks in. Before committing to treatment, it's a good idea to contact your insurance provider and confirm the details of your plan. Our team will be happy to help with this step to try to maximize your savings.
How to Make Tooth Extractions Affordable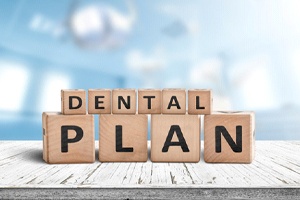 Don't have dental insurance? No problem! We offer additional financing options to help make your dental bills easier to manage:
Dental Financing – You can separate the cost of treatment into easy monthly payments through one of these trusted financing companies: CareCredit, Lending Club, or Lending Point. Our team can answer questions about these options and help you apply for low-interest financing.
Smile Savings Program – We have an in-house savings program that can make oral healthcare affordable for you. There is an adult plan or a plan for those who require more extensive treatment. No worrying about filing claims, staying within annual maximums, or other insurance headaches.
Special Offers – Once you have a tooth extracted, your next thought will be tooth replacement. We currently offer a single dental implant for as low as $167 per month which covers placement, abutment, and crown!
Tooth Extraction FAQs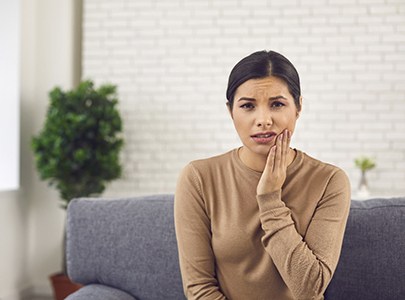 It is the goal of most dental professions to help patients maintain their natural teeth for a lifetime. Even if proper oral hygiene routines are practiced, problems can occur that may result in necessary tooth extractions in Cary. If you recently discovered you must have a tooth removed to avoid more serious oral health problems, do not be alarmed. Our team is here to offer clarification regarding various questions commonly asked by individuals like yourself. If you review the following list and do not see your question listed below, please call our office to schedule an appointment, as we will be happy to discuss your concerns in further detail.
Does Getting a Tooth Extracted Hurt?
The actual procedure of having a tooth removed should cause you no pain at all. The reason is that you will receive local anesthesia to numb your mouth as well as sedation dentistry should you need it. This will make it possible for you to remain pain-free throughout your surgery. Once your dentist is finished, you will need to have someone escort you home, as it will take time for the anesthesia to wear off. When it does, you can expect to experience some mild discomfort. To circumvent this, you can take an over-the-counter pain reliever or any of the prescribed medications provided by your dentist.
What Are My Options for Replacing a Missing Tooth?
Because your tooth socket should not remain vacant, it will be necessary to have it replaced once you are healed from your extraction surgery. The only teeth that do not need to be replaced are your third molars (wisdom teeth). We will go over your options with you during a follow-up appointment. Depending on the status of your oral and overall health as well as your jawbone density, you may choose between a dental bridge, partial denture, or dental implant.
How Should I Prepare for My Tooth Extraction?
Before undergoing your tooth extraction, you and your dentist in Cary will discuss your medical history as well as any medications you are currently taking. This will help us determine if there might be any potential complications when it comes to anesthesia and your oral medications. Once we determine how best to move forward with your procedure, we will provide a thorough list of what you should and should not eat as well as what time you can expect to stop all foods and liquids. It may also be necessary that you stop taking your medications at a certain time. You will also need to line up a family member or friend to escort you to and from your appointment.
Is there an alternative to a tooth extraction?
The only way to know if there is an alternative to tooth extraction is by allowing a dentist to examine your problem area and determine if root canal therapy is possible. You may also be able to receive periodontal therapy if you are suffering from gum disease. Ultimately, it is dependent upon your individual case as to how it is handled. But you should realize that a tooth extraction is typically only recommended when all other solutions are exhausted. If this is your situation, there is likely no other viable option.