Smile Makeover – Cary, NC
Goodbye Flaws, Hello Flawless!
Does both the look and the function of your smile leave much to be desired? Whether it's because of missing teeth, permanent discoloration, moderate misalignment, or a mixture of the above, our team at Cary Dental Rejuvenation can help! Dr. Bikram Singh is highly-trained, has decades of experience, and is passionate about individualized care. To take the next step toward your dream smile, get in touch with our team today!
Why Choose Cary Dental Rejuvenation for a Smile Makeover?
An Expert Dentist That Uses the Best Techniques and Materials
Comprehensive Array of Treatments In-House
Preview Your Results with Virtual Smile Design Software
How Does a Smile Makeover Work?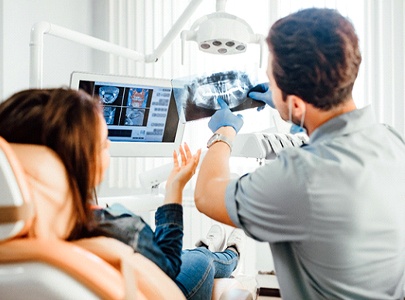 Since smile makeovers in Cary are tailored to each patient, the process doesn't look the same across the board. That's why scheduling an initial consultation is crucial! During this visit, we can take a look at your smile, hear your concerns, and learn about the features that make up your dream one. Typically, restorative services, like gum disease therapy and dental crowns, are conducted first so your new and improved grin has a healthy base. From there, we will get to work on brightening, straightening, and otherwise perfecting your smile!
The Benefits of Getting a Smile Makeover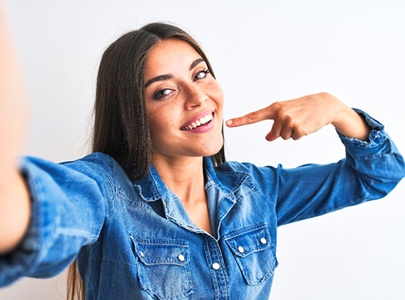 There is a reason smile makeovers are so popular. Actually, there are several! Here are a few benefits of investing in the look and function of your smile:
Better dental function
Improved oral health
Boosted self-esteem
A rejuvenated, youthful appearance
Long-lasting results
Streamlined treatment
Understanding the Cost of a Smile Makeover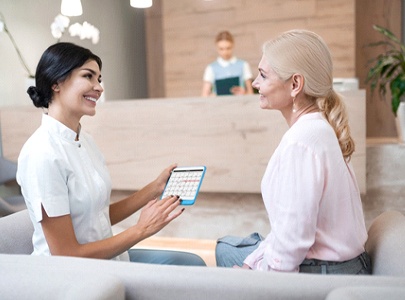 As mentioned above, smile makeovers are completely tailored to each patient. So, there isn't a flat fee. Don't worry – that doesn't mean finding out the cost needs to be a hassle. Simply schedule your initial consultation with our cosmetic dentist in Cary and we will take it from there! The best part is that thanks to our special Virtual Smile Design software, we can even give you a preview of your smile after treatment. We can make adjustments with you right then and there to ensure your investment yields the smile of your dreams.
A smile makeover won't just make a difference in your oral health, it will make a difference in your confidence and bite too! So, if you are unhappy with your smile for any reason, don't hesitate to schedule a consultation with our team. From there, we can help you determine the next best steps to the flawless smile you deserve.