Smile Makeover – Cary, NC
Goodbye Flaws, Hello Flawless!
Does both the look and the function of your smile leave much to be desired? Whether it's because of missing teeth, permanent discoloration, moderate misalignment, or a mixture of the above, our team at Cary Dental Rejuvenation can help! Dr. Bikram Singh is highly-trained, has decades of experience, and is passionate about individualized care. To take the next step toward your dream smile, get in touch with our team today!
Why Choose Cary Dental Rejuvenation for a Smile Makeover?
An Expert Dentist That Uses the Best Techniques and Materials
Comprehensive Array of Treatments In-House
Preview Your Results with Virtual Smile Design Software
How Does a Smile Makeover Work?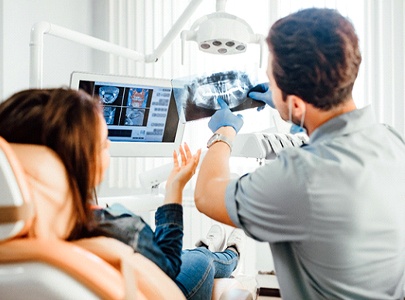 Since smile makeovers in Cary are tailored to each patient, the process doesn't look the same across the board. That's why scheduling an initial consultation is crucial! During this visit, we can take a look at your smile, hear your concerns, and learn about the features that make up your dream one. Typically, restorative services, like gum disease therapy and dental crowns, are conducted first so your new and improved grin has a healthy base. From there, we will get to work on brightening, straightening, and otherwise perfecting your smile!
The Benefits of Getting a Smile Makeover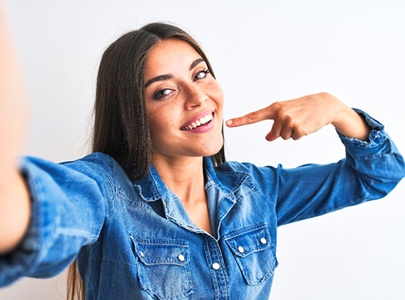 There is a reason smile makeovers are so popular. Actually, there are several! Here are a few benefits of investing in the look and function of your smile:
Better dental function
Improved oral health
Boosted self-esteem
A rejuvenated, youthful appearance
Long-lasting results
Streamlined treatment
Understanding the Cost of a Smile Makeover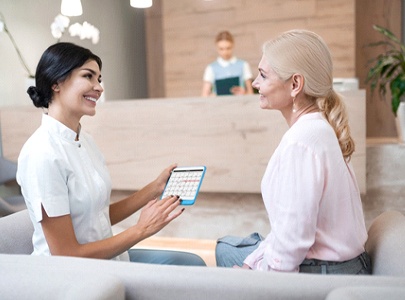 As mentioned above, smile makeovers are completely tailored to each patient. So, there isn't a flat fee. Don't worry – that doesn't mean finding out the cost needs to be a hassle. Simply schedule your initial consultation with our cosmetic dentist in Cary and we will take it from there! The best part is that thanks to our special Virtual Smile Design software, we can even give you a preview of your smile after treatment. We can make adjustments with you right then and there to ensure your investment yields the smile of your dreams.
A smile makeover won't just make a difference in your oral health, it will make a difference in your confidence and bite too! So, if you are unhappy with your smile for any reason, don't hesitate to schedule a consultation with our team. From there, we can help you determine the next best steps to the flawless smile you deserve.
Smile Makeover FAQs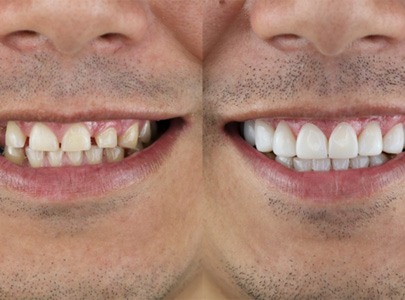 We are confident in our abilities to make cosmetic treatment as stress-free as possible for our patients, but it's unavoidable for people to be a little bit overwhelmed by the prospect of a smile makeover. It's natural to have questions.
We'll take the time to talk you through every part of the process before we start treatment, but until you can meet us in person, here are a few things you may want to know about smile makeovers.
Is a Smile Makeover Safe?
At Cary Dental Rejuvenation, we care deeply about the health and safety of our patients. As a consequence, we won't do anything if we think that it would be risky for you.
Just about every kind of cosmetic dentistry you would get as a part of a smile makeover is completely free of risk. Many of the treatments, like teeth whitening and direct bonding, don't even penetrate below the surface of the tooth. Even those that do, like veneers, only involve removing a small portion of enamel at the most.
The only way a smile makeover can be dangerous is if you have pre-existing oral health problems. For that reason, we'll take the time to perform a thorough exam to make sure you're a good candidate for cosmetic dentistry and treat any oral illnesses you have.
Are Smile Makeovers Expensive?
A smile makeover can consist of any number of treatments, and can therefore vary wildly in terms of cost. There are plenty of different kinds of cosmetic dental work, some of which are more expensive than others.
That said, smile makeovers tend to be on the pricier side simply by virtue of using multiple treatments. The more procedures you get, the more the whole process is likely to cost. The price of a smile makeover can also be affected by the severity of the issues you're dealing with and which teeth you're trying to fix.
While these procedures aren't covered by dental insurance, you may be interested to learn that we have a membership plan that affords you a 15% discount on any procedure you receive from us. Considering you're going to see us several times over the course of a smile makeover, we'd be happy to talk about whether it could save you cash in the long term.
How Long Does Cosmetic Dentistry Last?
The lifespan of cosmetic dentistry depends on what treatment you go for, with faster treatments like direct bonding having a shorter life cycle than, say, veneers. Some cosmetic treatments are even permanent—for example, the results from Invisalign treatment can last a lifetime if you wear your retainer.
If you're interested in protecting other kinds of dental work, you should make sure that your oral hygiene is where it needs to be. You should also make it a point to see us for regular dental checkups to make sure you catch any problems early.
Can I See Smile Makeover Results Ahead of Time?
At Cary Dental Rejuvenation, we are proud to make use of the latest in virtual smile design technology, which can allow you to digitally preview what your teeth will look like once any given cosmetic treatment has been completed.
We also take before and after photos of all of our patients, so you can see the actual work we've done if you want to get a realistic idea of what to expect. Having these images in mind may be able to put you at ease throughout the procedure.