KoR Teeth Whitening – Cary, NC
Effective, Trusted, & Safe Teeth Whitening
Is the first trait that you notice when you look in the mirror your stained smile? If you're unhappy with the appearance of your grin, you've likely tried store-bought teeth whitening kits to remedy the situation. Unfortunately, these often contain ingredients that can harm your teeth and gums, and don't provide you with the results you're looking for. At Cary Dental Rejuvenation, we offer in-office and take-home KöR teeth whitening. With this unique treatment system, we're able to brighten your smile by using professional-grade, highly effective, and safe ingredients in as little as an hour. If you would like to learn more about our teeth whitening treatment, contact our office today to schedule a consultation.
Why Choose Cary Dental Rejuvenation For KöR Teeth Whitening?
Experienced Cosmetic Dentist
Customized Teeth Whitening Treatment
Friendly Dental Staff
What's Special About KöR Teeth Whitening?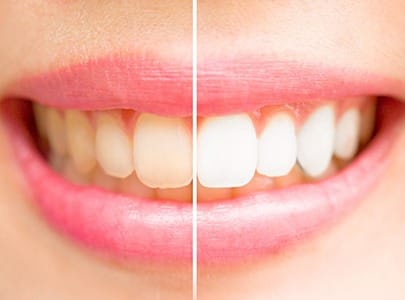 The KöR teeth whitening system is known as one of the most effective treatments in the world for breaking apart deeply embedded stains in teeth and revealing a brightened surface underneath. It's also the first ever treatment that refrigerated its teeth whitening solution directly after it's made, allowing it to retain it's effective and concentrated properties. Most teeth whitening gels only remain effective when they're on teeth for 25 to 30 minutes before they need to be removed and reapplied. However, KöR teeth whitening gel can remain on your teeth for up to 10 hours at a time for extra effective treatment.
In addition to it's high-quality and fresh ingredients, KöR teeth whitening also contains desensitizing agents that block off the sensitive tubules in your teeth so you won't experience any lingering discomfort after your treatment.
The Teeth Whitening Procedure
At Cary Dental Rejuvenation we offer both in-office and take-home KöR teeth whitening treatment for the convenience of our patients. Depending on your needs, you can choose from a completely customized kit to use in the comfort of your own home or our professionally-applied, fast, and hassle-free in-office treatment.
In-Office Treatment
Our in-office treatment will be conducted by professionals, making it completely hassle-free. It's also considerably faster, only taking about an hour for maximum convenience. Our team will apply the whitening gel to your teeth and remove it after a certain period of time to reveal noticeable results that are up to 16 shades brighter.
Take-Home Treatment
For patients who would rather achieve their noticeable and fast results in the comfort of their own home, we'll likely recommend a customized take-home kit that includes only the highest quality of materials that you can't find on a shelf. We'll fit you for a customized whitening tray that you will fill with your refrigerated whitening gel. Depending on our recommendations and your needs, patients typically wear their trays for 30 to 60 minutes at a time, once or twice a day. Within two weeks, you'll be able to achieve noticeable results.
Are You a Good Candidate?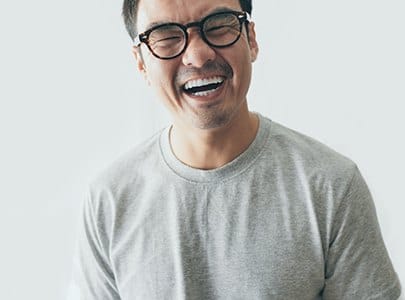 If you're unhappy with the appearance of your smile due to stains and discoloration, then you'll likely benefit from professional teeth whitening from your cosmetic dentist in Cary. Unlike many other whitening systems, KöR teeth whitening can effectively lift tetracycline and deeply embedded stains from teeth for an ultra-bright appearance.
The best way to learn whether you're a good candidate for either in-office or take-home professional teeth whitening in Cary is to schedule a consultation today. Our team will examine your mouth and let you know if KöR teeth whitening is the right solution to boost your confidence and brighten your grin.
Understanding the Cost of Teeth Whitening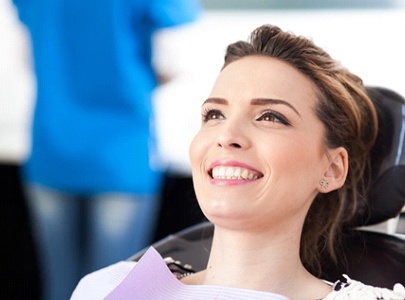 If you're considering getting your teeth professionally whitened, one of the biggest things on your mind is probably the cost of the treatment. Because each of our whitening solutions is personalized to meet a patient's needs, it's essentially impossible for us to give you an accurate cost estimate until we've gathered more details about your situation. Rest assured, though, that for the majority of our patients, the cost of teeth whitening in Cary is worth every penny!
Factors That Affect the Cost of Teeth Whitening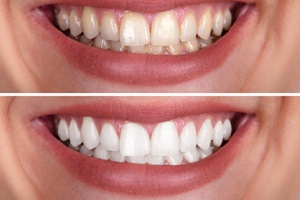 Although our teeth whitening treatment typically comes at one fixed price, various factors can influence how many times you'll need to complete the treatment in order to attain your desired results. These factors include:
Whether you need to complete any other procedures prior to whitening, such as fillings or crowns.
The severity of your tooth stains and/or discoloration.
The cause and type of discoloration. For instance, the stain could be due to age, medication, tobacco, or other variables. Additionally, the stain might be located on the outer surface of the tooth (extrinsic) or within the tooth (intrinsic).
Comparing the Costs of Different Types of Teeth Whitening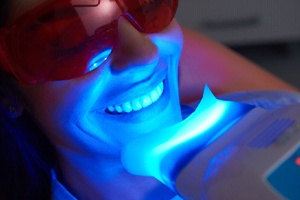 Not all types of teeth whitening in Cary are created equal. They all come at various price points and produce different results. While the specific costs of teeth whitening treatments can vary, here are some basic estimates for the price ranges of the most common methods:
In-office teeth whitening usually costs somewhere between $400 and $800, but in rare cases, the cost may exceed $1,000.
Take-home whitening kits with custom-fit trays provided by a cosmetic dentist typically cost a few hundred dollars.
Whitening trays that you buy over the counter or online (which are rarely custom-fit) tend to cost about $100 at most.
By far cheapest option, teeth whitening strips or gels can be found at most pharmacies and even many grocery stores. Strips often cost $20 to $40 per box, and each box contains enough strips for up to two weeks of daily use.
Cheap Teeth Whitening vs. Professional Teeth Whitening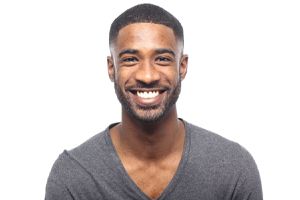 If you're looking solely at the numbers provided above, you might be wondering why anyone would choose to see a dentist for teeth whitening when the store-bought options are much less expensive. Keep in mind, though, that when it comes to cosmetic dentistry treatments, the amount of money you pay is clearly reflected in the quality of the results.
For instance, over-the-counter whitening products are notorious for creating results that are barely noticeable. If they do produce the desired results, it can take several months. Additionally, these whiteners can irritate the gums and make your teeth painfully sensitive. Professional teeth whitening, conversely, is much safer and more potent (and ultimately worth the cost). Our system can dramatically brighten your teeth in as little as one visit (in-office) or two weeks (take-home). Plus, we can adjust the treatment to minimize gum irritation and tooth sensitivity.
Options for Making Teeth Whitening Affordable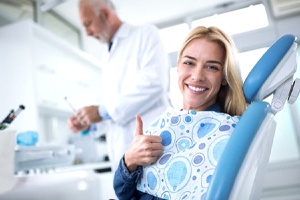 Because teeth whitening is a cosmetic procedure, most dental insurance providers consider it elective and won't cover the cost. However, that doesn't mean you don't have options for making the cost of teeth whitening fit into your budget. To help you brighten your smile without straining your wallet, we offer:
Dental financing – At Cary Dental Rejuvenation, we've partnered with CareCredit, Lending Club, and Lending Point, which are all third-party financing companies that can make paying for dental care easier. With their multitude of payment plans to choose from, there's sure to be one that suits your needs.
Smile Savings Program – For uninsured patients, our Smile Savings Program is a great way to make dental care affordable. In exchange for a small, flat fee per year, you receive routine preventive treatments free of change, as well as 15% off any treatment completed at our practice, including teeth whitening!
KoR Teeth Whitening FAQs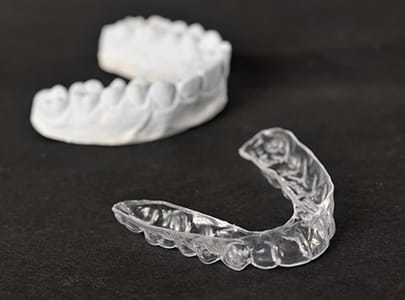 Do you still have questions about what teeth whitening in Cary will be like? Whether you choose take-home or in-office treatment, you can rest assured that you'll be getting the best possible results when you visit Cary Dental Rejuvenation for treatment. For your convenience, we've answered some common questions about the teeth whitening system we use below.
Will my teeth be sensitive after teeth whitening treatment?
Many store-bought teeth whitening kits are known to cause extreme sensitivity due to problems such as enamel erosion. When you choose treatment from our cosmetic dentist in Cary, you can rest-assured that you'll remain comfortable after your procedure and your oral health won't be harmed. Our whitening system uses a special desensitizing ingredient that blocks the sensitive tubules in your teeth to prevent any lingering discomfort after treatment. This desensitizing ingredient will first be applied chairside during your treatment. The next application can be applied at home, by yourself.
Are results from professional teeth whitening even and consistent?
Many patients who get over-the-counter teeth whitening kits from the store notice that their teeth aren't evenly whitened after treatment. This is caused by the fact that the one-size-fits-all whitening trays don't seal the gel into place because they don't properly fit your unique dental structure. The KöR take-home whitening trays are custom-fitted to your unique mouth to achieve the most consistent and even results you can possibly get. In addition, the refrigerated whitening gel is able to work harder and longer on breaking apart surface stains on your teeth compared to traditional gels.
Will teeth whitening results from my dentist be permanent?
While no teeth whitening treatment is permanent, when you visit our office, you can trust that your results will last significantly longer than other products. The extra-strength KöR whitening gel works tirelessly to break apart large and small dental surface stains to reveal a beautiful and brightened smile underneath.
Over time, the results from your treatment may gradually begin to fade due to your consumption of stain-causing items such as coffee, red wine, soy sauce, and other foods. The best way to make your results last longer is to avoid bad habits, keep up with your oral health, and be mindful of consuming foods and beverages that are high in tannins.
How is KöR teeth whitening different from other systems?
The primary difference between KöR teeth whitening and other systems is that our products are refrigerated as soon as they're made, allowing them to maintain their concentration and effectiveness. When stored at room temperature, whitening gels begin to degenerate. When they're refrigerated, they're able to maintain their virtual 100 percent effectiveness, making them stronger than ever.