Dentures – Cary, NC
Enhance the Function
& Appearance of Your Smile
According to the American College of Prosthodontists, an estimated 40 million adults in the nation are missing all of their teeth. As we age, our body, including our teeth and gums, may need a little extra support and help to remain fully functional so we can continue going about our day-to-day life. At Cary Dental Rejuvenation, we offer full and partial dentures to help combat this issue and restore the aesthetic look and functionality of our patients' smiles. Whether you're missing several teeth on a row or all of them, call us today to learn how we can restore your smile!
Why Choose Cary Dental Rejuvenation For Full & Partial Dentures?
Implant-Retained Dentures Available
Individualized Dental Treatments
Accurate Digital Impression System
Why is it Important to Replace Missing Teeth?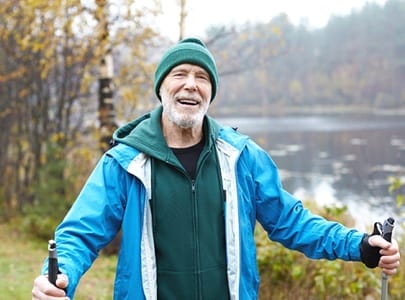 Having large gaps in your smile can be detrimental for your oral health down the road. Not only can these spaces impact your ability to complete everyday tasks like speak and chew, but they can also result in a changing facial structure, dental misalignment, and declining mental health. Without a functional row of teeth, you may also notice that it's harder to maintain a nutritious, balanced diet. That's why we recommend visiting our office as soon as you lose a tooth, whether it's a single tooth or an entire arch of teeth.
Who's a Good Candidate for Dentures?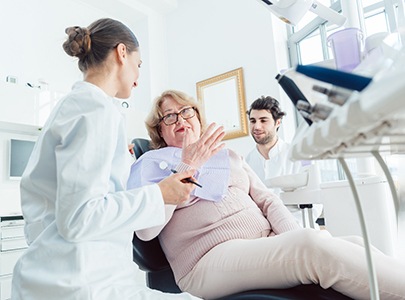 A consultation with Dr. Singh is the first step on your journey to a new smile. He will conduct an oral exam and recommend the appropriate treatment. To be a viable dentures candidate, it is necessary that you have healthy gums, sufficient jawbone density, and are missing multiple teeth in a row or all of them. As your denture dentist in Cary, Dr. Singh's expertise will enable him to provide a high-quality prosthetic that comfortably fits your mouth, looks natural, and offers an opportunity to embrace a better quality of life. To find out if dentures are right for you, continue reading or schedule a consultation with our team today!
Effects of Missing Teeth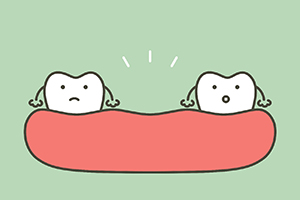 First and foremost, it's crucial to understand what causes missing teeth and what can happen if you fail to replace them. According to the American College of Prosthodontists, the most common reasons include tooth decay, gum disease, injury, and poor oral hygiene habits. However, certain systemic conditions can also lead to multiple missing teeth.
It's incredibly important to replace the gaps in your smile. Otherwise, you could experience several negative consequences. For example, your natural teeth can shift to fill the space, your jawbone may begin to deteriorate, and your gums may start receding. Some other effects include facial sagging, difficulty speaking, trouble eating, and lowered self-esteem.
What Qualifies You for Dentures?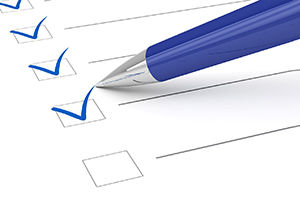 Truthfully, almost anyone suffering from tooth loss can get dentures in Cary. This method of tooth replacement is a great option for patients experiencing significant tooth loss, sensitive teeth, or decay. Of course, you must also have sufficient healthy gum tissue and jawbone density to ensure successful treatment.
Keep in mind the number of teeth you're missing can also determine which type of denture you get. There are several options to choose from, including full dentures, partials, or implant dentures. Since dentures are typically more cost-effective than other solutions, they're an excellent choice for patients on a budget.
Alternative Tooth-Replacement Options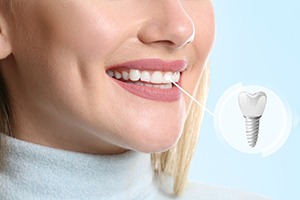 Not a good candidate for dentures in Cary? Don't worry – you have other options to explore! Some of those include:
Dental Bridges: Are you only missing one or a few teeth? If so, a dental bridge may be the right option for you! All you need is healthy teeth surrounding the gap in your smile to support the bridge.
Dental Implants: If you want a more stable solution, you can opt for dental implants! Each titanium post is surgically inserted into the jawbone, replacing the entire structure of missing teeth from the root to the chewing surface. You must have adequate jawbone density to be eligible for this option, which provides the foundation for implant dentures. While it's more costly than traditional dentures, it's permanent and life-changing!
Learn More About Dental Bridges
Denture Treatment Options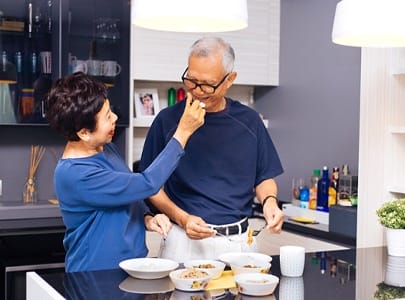 Dr. Singh and our team are dedicated to customizing each of our patients' treatments to make sure that their needs are met. That's why we conduct thorough initial consultations for dentures in Cary before we jump into the treatment. This allows us to walk you through each of your tooth replacement options and discuss how they'll impact your daily life.
Partial Dentures
We typically suggest partial dentures for our patients who are missing several teeth along an arch. Without filling these spaces in, your existing teeth will gradually shift into misalignment to close the gaps and increase your risk of developing oral health problems down the road. These prosthetics are crafted from a gum-colored acrylic base with natural-looking replacement teeth. They're secured in your mouth utilizing a strategically-designed base that fits like a puzzle piece around your existing teeth.
Full Dentures
Full dentures are used to replace an entire arch of teeth, making it easier for you to chew food and speak. They're also comprised of a gum-colored acrylic base and natural-looking ceramic replacement teeth; however, they utilize natural suction and denture adhesive to stay firmly attached to your gums.
Implant-Retained Dentures
For our patients who are looking for a more permanent, long-lasting, and stable tooth replacement solution from their dentist in Cary, we also offer implant-retained dentures. Instead of relying on natural suction and adhesive, the dentures are attached to surgically-placed implants that help stimulate the jawbone and preserve the natural facial structure.
Benefits of Dentures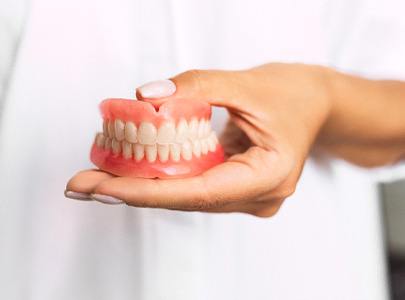 Tooth loss can make it difficult to perform everyday tasks like eating, talking, and smiling. Having gaps in your smile can affect your speech and diet, which can negatively affect your self-esteem. By choosing to restore your grin with dentures in Cary, you can regain confidence and enjoy a better overall quality of life. It's no surprise that it's still a popular method of tooth replacement to this day! Below, you can learn more about the incredible benefits this life-changing solution offers.
Psychological Benefits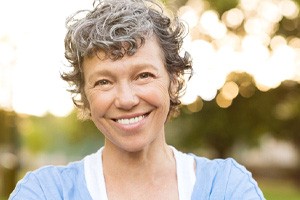 Missing any number of teeth can have a significant impact on your confidence and quality of life. Suffering from tooth loss can increase your risk of social anxiety, sadness, and even depression. With dentures, you can minimize these feelings and enjoy a complete smile once again! You won't have to worry about your appearance when you talk or laugh during social activities.
Clearer Enunciation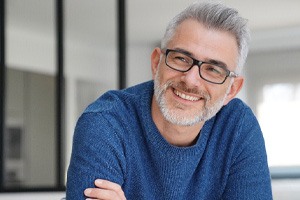 Gaps in your smile can make it difficult to pronounce and enunciate certain words. This is largely because your lips and tongue interact with your teeth to perform the proper speech. If you suffer from tooth loss, you can have difficulty communicating effectively. Luckily, dentures restore your smile and make it easier for you to talk to others again. The oral prosthetics will help you speak fluently and confidently in no time.
Improves Nutrition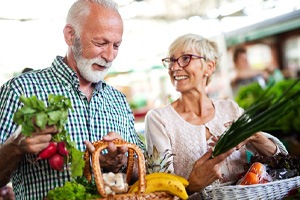 Many healthy foods are rough in texture, like certain vegetables, fruits, and proteins. If you can't chew your food thoroughly because of tooth loss, you may experience issues like indigestion and malnutrition. By transforming your smile with dentures, you can restore your ability to chew and enjoy a more expansive diet. You will help your body receive the essential nutrients needed for optimal health.
Preserves Oral Health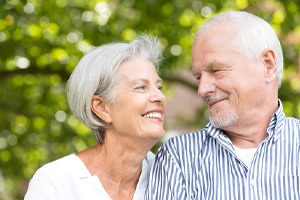 When you have missing teeth, your remaining healthy teeth will begin to shift out of place and fill in the gap. Failing to replace these gaps in your smile can lead to further tooth loss and jawbone resorption. The good news is that you can avoid these potential complications by getting dentures. Plus, they can help withstand more of the pressure of chewing, allowing you to avoid further wear and tear.
Expands Opportunity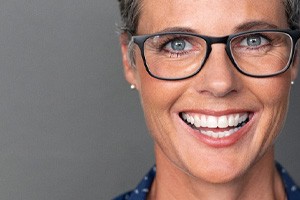 You may not realize it, but your smile is one of the most important parts of a first impression. It's one of the main things people will notice about you during job interviews, social gatherings, and even first dates. According to a 2019 study, poor oral health is closely associated with a lower probability of being employed. Fortunately, dentures can complete your smile and improve both your oral health and career opportunities in the long run!
How Dentures Are Made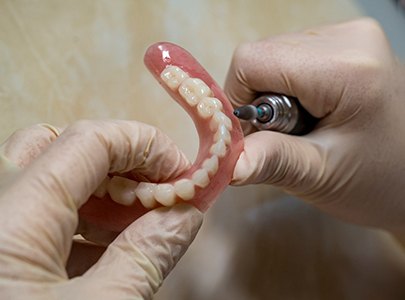 Dentures are designed just for you, but what does the process look like? Understanding how they are made and which materials are used will help you to appreciate your smile even more than you already do. Read on to learn more about how we achieve the final results of your restoration.
What Are Dentures Made Of?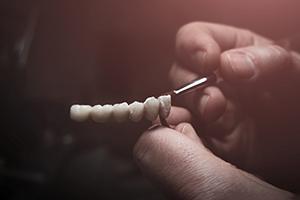 Dentures are made of two different parts: the base of the denture and the replacement teeth. Here is what they are comprised of:
Denture Base: This is the foundational structure that gives the artificial teeth support. It can be made from a variety of different materials, including acrylic, nylon, and resin. Full dentures are most often made using acrylic because it can be tailored to closely match your natural gum tissue. Partial dentures may use metal clips with an acrylic base, and, in some cases, nylon is used in place of acrylic.
Artificial Teeth: The replacement teeth are attached to the denture base. They are often made from resin or porcelain because they both have a natural appearance. However, porcelain is a more popular option because it looks and feels just like natural teeth. It is also a very durable material.
The Denture Creation Process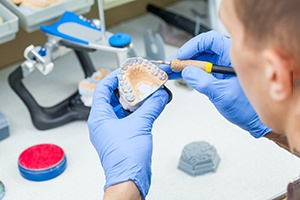 Each denture is custom-made for the patient's mouth, so this requires a multi-step process. Here is what a step-by-step process typically looks like:
Step 1: First, your dentist will take impressions of your upper and lower gums using a thick paste. It is used to create a plaster model that's essentially a replica of your mouth. The model is used to ensure the final denture is of the appropriate size and shape. Measurements of the jaw may also be taken at this time.
Step 2: Next, the cast is sent to a dental laboratory where the dentures will be crafted. They'll create the wax replica of your gumline.
Step 3: The artificial teeth, made of acrylic resin, are set in place, and a mechanical device known as an articulator will be used to attach the teeth with wax. The technician will make minor adjustments by shaping and carving the wax to ensure that it looks like your gums. This wax base will be used for your finished denture.
Step 4: The wax dentures are sent to your dentist for a fitting. If everything looks good, the dentures will be sent back to the dental lab to complete the process. In the meantime, you will be given temporary dentures to wear until your final ones are ready.
Step 5: Once back at the lab, the technician will boil your dentures to get rid of the wax portions. The dentures are placed in a flask which is a holding device into which plaster is poured to maintain the shape of the dentures. The entire flask is placed in hot water to melt the wax away.
Step 6: Once the wax is melted away, holes are made in the teeth so the material can attach to it. A liquid separator is added to the plaster layer to stop the acrylic from sticking to it. Acrylic is then injected into the flask to replace the wax.
Step 7: The plaster is carefully removed using special lab tools to reveal the denture. The acrylic dentures are placed in an ultrasonic bath to remove any remaining plaster.
Step 8: Any excess acrylic will be cut from the denture. After trimming, the denture will be polished to perfection.
Step 9: Now that it's ready, it's time for you to return to the office for a fitting. Adjustments will be made if necessary to ensure everything is working properly and smoothly.
Adjusting to Your New Dentures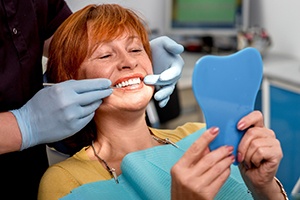 You may feel some slight discomfort when you first get your new dentures. The good news is that this is completely temporary. With a little bit of time, your mouth will adjust to dentures, and they'll feel very similar to natural teeth. During your adjustment period, remember to stick to softer foods and exercise your facial muscles. If the discomfort persists, give us a call so we can help!
Understanding the Cost of Dentures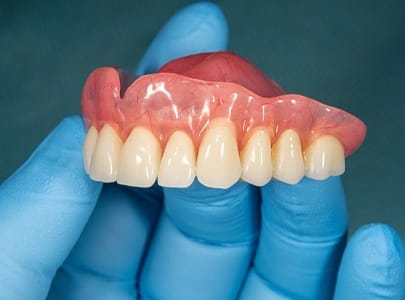 We custom tailor each tooth replacement treatment to the needs of our patients, which is why the cost of dentures in Cary varies from patient to patient. Once you visit us for a consultation and we've had a chance to determine which type of restoration you can benefit from and whether you require any preliminary procedures, we can then put together a treatment plan for you. Based on all of the details we've collected, we can then walk you through the price of treatment as well as your financial options.
Factors That Affect the Cost of Dentures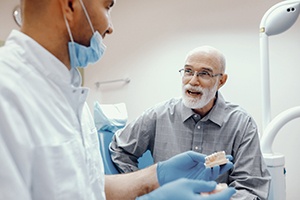 There are three key factors that are used to determine the cost of your dentures. When meeting with Dr. Singh, he will consider:
If you need any preliminary treatments before moving forward with dentures. These can include periodontal therapy, tooth extraction, or even bone grafting.
The type of materials used to create the base of your denture, which will likely be acrylic since it is the most common.
The type of material used to create your artificial teeth, which can be acrylic or porcelain.
You may find in your research that there are other cheaper solutions when it comes to receiving dentures, but it's important you understand that you get what you pay for. If you want a prosthetic that is sturdy, reliable, and will stand up against daily wear and tear, it's best to pay more upfront to get a product that will last.
Are Implant Dentures More Expensive?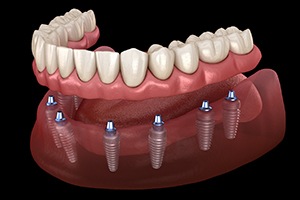 If you compare the cost between traditional dentures in Cary and those held into place with dental implants, you will discover that yes, implant dentures are more expensive. While this can be a deterrent from some individuals, once you begin to look at the many advantages offered by implants, you'll find they are much more cost-effective in the long run. Because of their surgical placement into your jawbone, they offer optimal stability and functionality while also continuing to stimulate your bone. This not only prevents facial collapse but reduces your risk for additional tooth and bone loss. Not to mention, implant dentures are known to last 30 years or longer with proper care and maintenance, which is vastly different than traditional dentures that need to be replaced every 5-10 years.
Does Dental Insurance Cover Dentures?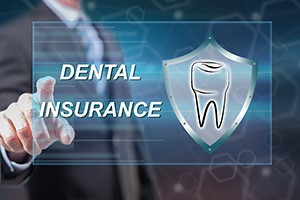 It is possible to receive some form of dental insurance coverage for dentures. With most plans, this type of treatment is commonly covered between 50-80%; however, you must first meet your deductible before your insurance company will agree to pay more for your new smile. Understanding the details of your policy might seem overwhelming, which is why our dental team at Cary Dental Rejuvenation is here to help you navigate the financial side of dentistry as well as take the burden of filing any paperwork and claims off your shoulders.
Other Options for Making Dentures Affordable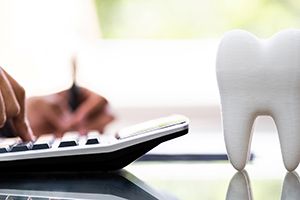 Even if you don't have dental insurance, you shouldn't feel as if you can't receive dentures simply because of the cost. This is why your denture dentist in Cary is pleased to provide two additional methods of payment to keep your expenses low and affordable:
Smile Savings Program: For one low annual fee, you can enroll in a plan that offers basic preventive care as well as 15% off all other available services.
Flexible Financing: We work closely with CareCredit, Lending Club, and Lending Point to help you maintain a budget that works for you. You can enroll in a low-interest payment plan that allows you to break up the cost of your denture treatment.
Denture Aftercare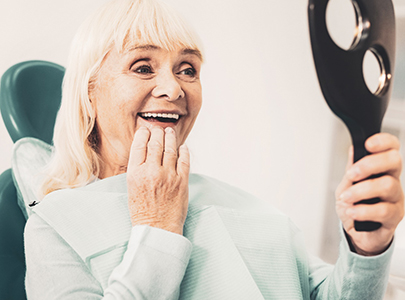 You really can trust dentures to restore your smile's looks and function. However, that fact doesn't mean you can just give up on oral care. Dentures require maintenance and a healthy mouth to work well. Without such things, your prosthetic teeth will cause long-term oral issues. Fortunately, Cary Dental Rejuvenation can help: here are some crucial tips on caring for dentures in Cary. Keep reading to learn all about them, or call us for the details!
Removeable Dentures
Remove After Eating
Firstly, you should remove and rinse your dentures after every meal. Doing so stops the buildup of food debris and plaque. From there, you're better protected from oral health problems.
At the same time, don't use hot water for these after-meal rinses. High temperatures warp denture material. Consequently, a hot water rinse could cause your dentures to fit improperly.
Clean Your Restoration
Along with the post-meal rinses, dentures need once-daily cleanings. This step eliminates harmful bacteria that could cling to your prosthetic teeth.
Once out of your mouth, dentures aren't hard to clean. You only require a soft-bristled toothbrush and some hand or dish soap. Make sure to avoid toothpaste, though, as its abrasiveness can damage dentures.
If you have time, follow up the brushing by soaking the restorations in a cleansing solution. You can then rinse the dentures before putting them back in your mouth.
Keep Your Dentures Safe
While durable enough to eat with, dentures can be broken; they aren't invincible or invulnerable. So, do what you can to keep them safe.
Several methods could protect your dentures. One is to use a towel during cleaning, as the cloth could protect your restorations from falls. Another, meanwhile, is to store your dentures away from kids or pets. These groups could break your new teeth with their roughhousing.
Remove Dentures When You Sleep
Even if you're tempted, you can't wear dentures all the time; they weren't designed for that. Instead, take them out before bed. Better yet, place them in a denture-soaking solution overnight.
You see, wearing dentures to bed is bad for your health. It restricts gum circulation, for one thing, resulting in soft-tissue irritation. Overnight use also increases your mouth's plaque levels and raises your risk of pneumonia.
Notice Changes
As you wear your dentures, you should watch for changes in them and your mouth. If you find any, address them quickly by visiting your local dental practice.
In particular, see your dentist if your dentures fit poorly or suffer damage. Trying to fix them yourself will likely make things worse. The dentist, in contrast, can refit or even replace the restorations.
All-on-4 Dentures
Due to using dental implants, All-on-4 dentures have unique care steps. They're typically the following:
Twice-Daily Brushing – Brush your dentures twice daily with a soft-bristled toothbrush and a non-abrasive toothpaste.
Once-Daily Flossing – Whether with traditional floss, threaders, or a water flosser, floss your dentures once a day.
Clean the Between Spaces – To clean between the restorations and your gums, use a sulcus brush. (This kind only has one-third the width of normal toothbrushes.)
Daily Mouth Rinses – Rinse your mouth with mouthwash daily to prevent the growth of tartar.
Dentures FAQs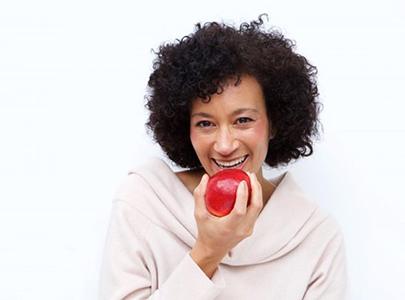 Are you still on the fence about whether you should get dentures in Cary? Even after you have read all of the information laid out above, it's normal to still have a few questions. To ensure you're making the best choice for your unique smile, we've answered some frequently asked questions about dentures below.
How Long Do Dentures Last?
It depends on which type of dentures you've received. A traditional full or partial denture will most likely last between five and ten years. An implant-retained denture, on the other hand, can last much longer. While the denture itself may need to be replaced every ten or fifteen years, the implant posts can potentially last a lifetime with the right maintenance.
How Do I Clean Dentures?
Again, the answer is different based on which kind of dentures you have. You can clean a fixed implant-retained denture in pretty much the same way you would clean natural teeth – through daily brushing and flossing and regular checkups with your dentist in Cary.
Keeping a removeable denture clean requires a few extra steps. Here are a few tips to prevent plaque from building up on your dentures and in your mouth and compromising your oral health:
Use a special denture brush and cleaning solution to thoroughly brush your dentures every day.
After removing your dentures, gently brush your gums, tongue, and palate.
Take out and rinse your dentures after every meal and snack.
Be careful when handling your dentures. Place a towel on the floor to prevent damage if you accidentally drop them.
Let your dentures soak in room-temperature water or denture cleanser overnight.
Remember to schedule a checkup with us every six months.
Does Dental Insurance Cover Dentures?
Most dental insurance companies view dentures as a major restorative procedure, so they will often cover up to half of the cost. Our practice is in-network with many popular PPO dental insurance providers, and we'll gladly help you maximize your benefits.
Don't have dental insurance? Our Smile Savings Plan might be right for you. For an annual fee, you get two FREE preventive visits a year, plus a 15% discount on any other service performed at our office. We also accept third-party payment plans such as CareCredit and Lending Club.
How Much Denture Adhesive Should I Use?
If your dentures aren't staying in place when you're eating, using some denture adhesive can help to stabilize them. Before doing so, make sure your dentures are clean and dry. To start, use only a small amount of adhesive, as too much can make it difficult to remove your dentures. Apply the adhesive in small dots or strips, evenly spreading it out throughout the dentures. Try not to apply it too close to the edge. Once you're finished, firmly press and hold your dentures in place for a few seconds to ensure a secure fit.